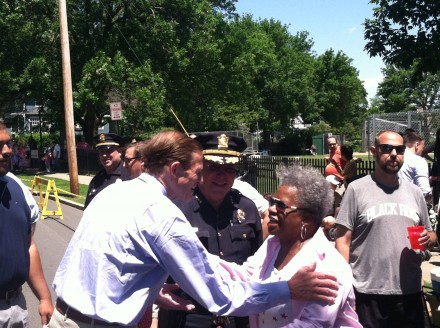 Surrogate support is a key ingredient to winning primaries, be it phone calls, knocking on doors or lending the prestige of a name or organization. Marilyn Moore and Ted Kennedy Jr. entered the State Senate together following election in November 2014. For his part, Kennedy says Moore deserves reelection as she faces an August Democratic primary from Bridgeport City Council President Tom McCarthy. "I'm puzzled why anyone in the party would be against her," says Kennedy. "She's done an incredible job."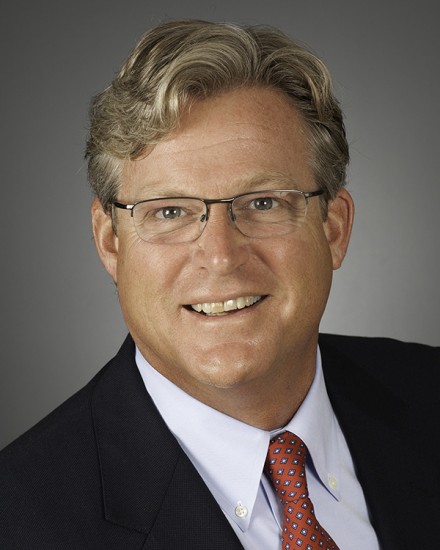 Connecticut's 22nd State Senate District covers an eclectic mix of voter demographics from the north and western portions of Bridgeport, all of Trumbull and a piece of Monroe.
Moore won the seat two years ago defeating three-term incumbent Anthony Musto in a primary running largely as an independent-minded reformer. And it's a persona she continues to relish. She does not suck up to the local party establishment. McCarthy, like Musto two years ago, received the endorsement last month from city and suburban party insiders alike. Moore received enough party support at the convention to qualify for a primary. Two years ago Moore defeated Musto in a close race running up large pluralities in Bridgeport to offset Musto's suburban base, on her way to a general election victory.
There's an altered dynamic in this race: McCarthy is a stronger campaigner than Musto, but Moore now enjoys the power of incumbency and with that a higher profile in the suburbs to elevate prestige with voters.
Some Trumbull pols assert Moore is a one-dimensional Bridgeport candidate despite her spending numerous hours meeting and hosting suburban events particularly focused on senior citizens, veterans, transportation and education issues. Ironically, Moore contends, she has been criticized by Democratic party insiders for building bipartisan support even if it means working with Trumbull's Republican First Selectman Tim Herbst who has a rocky relationship with Trumbull Dems. "I'm a senator who works for and with all the people," Moore reasons. "Isn't that why I was elected?"
While common issues exist in all three towns in the district, one Bridgeport-based action the Moore campaign will drive home to electors is her vote for uniform statewide car taxes, an initiative of Senate President Martin Looney who supports Moore. That means Bridgeport car owners will pay a tax rate of 37 mils, the most any Connecticut auto owner can pay, but representing a tax cut for residents of Connecticut's largest city. Meanwhile, the mil rate on real estate and personal property, proposed by Mayor Joe Ganim and approved by the City Council, will increase to 54 for the budget year starting July 1 in a revaluation year.
Two months from the primary, Kennedy will be among the list of surrogates the Moore campaign plans to leverage to buoy its retail campaign operation. Kennedy is a health care lawyer who has led passage of legislation on an assortment of issues involving the environment, mental health, addiction services and consumer protection. Moore, chair of the Human Services Committee, and Kennedy have worked together on a number of those issues.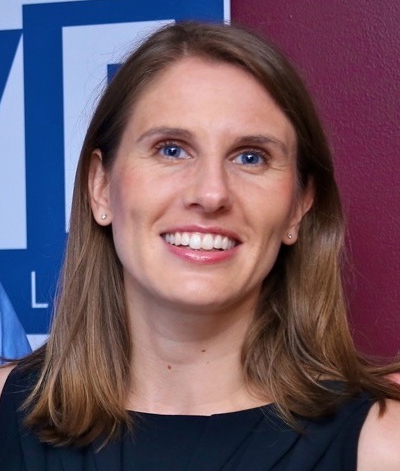 The Connecticut Working Families Party, with an emerging influence in city elections helping to elect school board members and also State Senator Ed Gomes running on the WFP line in a special election last year, has not yet issued an official endorsement in the race but the organization's Executive Director Lindsay Farrell says "It's been fantastic working with Senator Moore on our agenda of building an economy that works for everyone. Whether it's breast cancer screenings, paid family leave, or fair chance employment legislation, Marilyn has been incredibly effective in the legislature, and at a time when most politicians are just dragging their feet."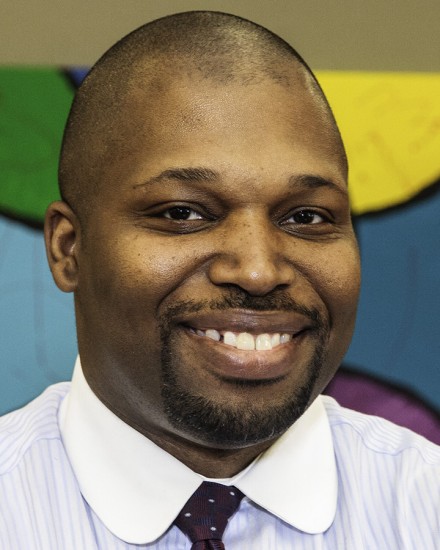 Both Moore and McCarthy continue to build their respective campaign infrastructures while trying to qualify for Connecticut's Citizens Election Program of publicly funded races that will avail more than $100k to spend in a primary. Moore recently named New Haven State Senator Gary Winfield as her campaign manager. The campaign will have a headquarters opening soon on north Main Street. The winner of the August 9 primary will face Republican Elaine Hammers in the general election.