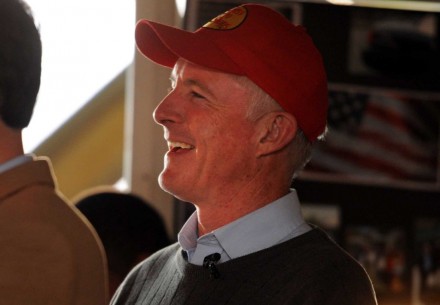 Friends, supporters, politicians attended a sendoff for Mayor Bill Finch Saturday afternoon at Dolphin's Cove in the East End, a short distance from the Steel Point redevelopment area featuring anchor tenant Bass Prop Shops that was recruited and opened on Finch's watch. Nov. 30 will be Finch's last day as mayor after eight years in office.

More from CT Post reporter Alex Gecan:
U.S. Sen. Richard Blumenthal, D-Conn., stopped by as well, and seconded Ayala's thoughts on mayors and Steel Point.

"Mayor's the toughest job. If you're attorney general as I was, or you're a senator, they don't like you in Bridgeport, you go to Hartford. If they don't like you in Hartford, you go to Simsbury. They don't like you in Simsbury, you go to Cromwell or Stamford or Greenwich," said Blumenthal. "But if you're mayor, you're there. You can't run, you can't hide."

Steel Point, the senator said, had drawn national derision as a proof positive that Bridgeport was going nowhere slowly–but the neighborhood was no longer a "punchline." On top of that, he said, Fairchild Wheeler Interdistrict Magnet School, the recently reopened Pleasure Beach and ongoing alternative energy projects would stand as monuments to Finch's years as mayor.
Full story here.