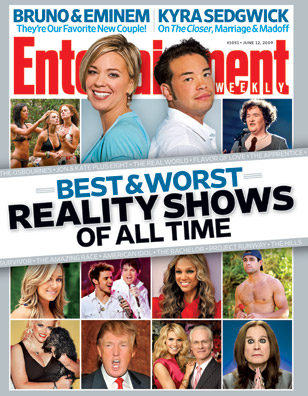 The state's largest city is loaded with characters, personalities and oddities. Hey, that's why we call it Only In Bridgeport. What did the late scribe James G. Clark write, "Bridgeport … where the circus never left town." P.T. Barnum, who made Bridgeport his home, would be proud. Reality shows are a big deal and a California production company is searching for entertaining families and personalities for a Bridgeport-based television show. Feel free to submit your suggestions at bridgeportcasting@gmail.com.

Shaun O'Hollaren, one of the organizers for the reality show production company, says "Reality TV has made stars of arm wrestlers, bakers, fishermen, builders, explorers and pawn brokers. We want your family or business to be next!"

Shaun contacted OIB to spread the word. Who would be your choice for a reality show? So many politicians and quirky personalities to consider. How about former City Councilman Joel "Speedy" Gonzalez who in a gun protest chopped off the trigger finger of his hand on the steps of the state capitol using a homemade guillotine? Remember the time Joel tried to ambush political operative Mitch Robles in an absentee ballot sting with a hidden camera? Joel's equipment failed. Maybe Shaun's production company should just set up shop at a City Council or school board meeting. But Shaun, make sure you bring plenty of bandages and caffeine with you because you never know when a fight will break out at a council meeting and school board meetings last until 2 a.m. Bring a cot.
But wait, could anything be better than Christina Ayala reality television? Ya never know what Christina will do. The State House member from the East Side never disappoints for something provocative, especially when it comes to her voting addresses. Heck, let's get the whole Ayala family involved, Sandi, her Democratic registrar mom and Tito, her pub-owning papa. Christina's pretty good in pub fights. And we cannot leave out State Senator cousin Andres Ayala. Yadda, yadda, Ayala!
If you are interested in having your own TV series or would like more information please write to bridgeportcasting@gmail.com.