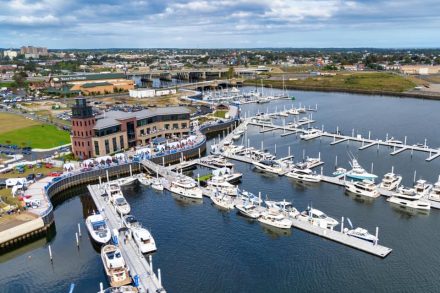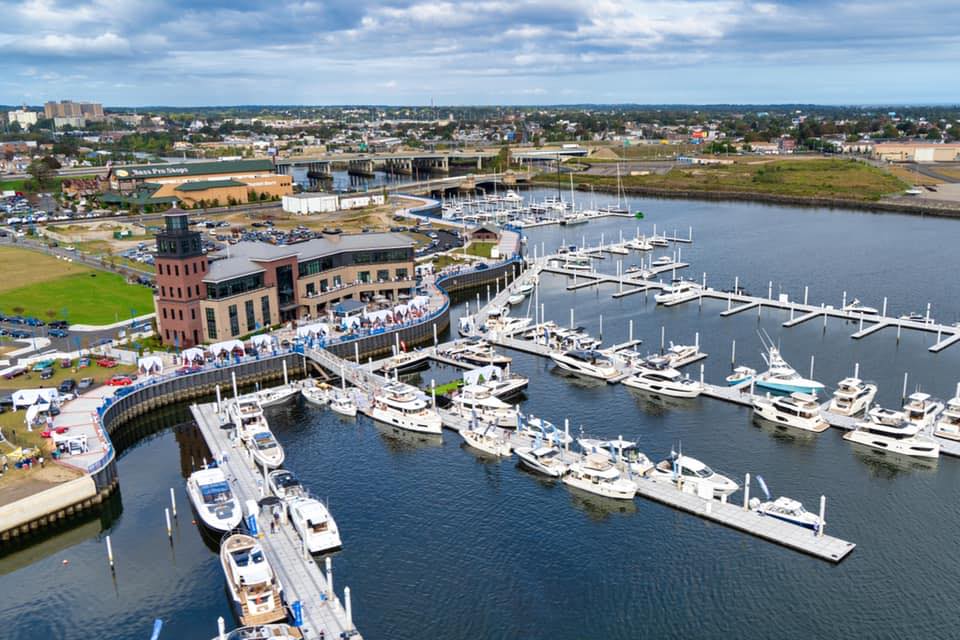 An exclusive group of capitalists are weighing investment into the buildout of the Steelpointe Harbor redevelopment area that includes three apartment buildings of a combined 370 units and a 120-room hotel, based on a bond-offering document, according to Bloomberg financial news.
The estimated next phase $135 million project on the East Side, a short walk from Downtown, calls for completion in 2025.
The urban renewal property owned by Bridgeport Landing Development currently features Bass Pro Shops, a 220-slip full-service marina, affiliated Bridgeport Boat Works, pedestrian walkway and Boca Oyster Bar.
The property is located in a special taxing district planning to sell roughly $50 million of unrated municipal debt "in what amounts to a bond-market bet on future development for which financing has yet to be secured," according to the Bloomberg report.
The boutique investors looking for ways on how to invest $10000 can purchase "tax-exempt bonds backed by an increase in property taxes generated by new development in the district, according to the offering statement for the debt."
BLD principals Robert Christoph Sr. and Robert Christoph Jr. have been showcasing tours of the waterfront revival area including luxurious boat shows along the harbor.
Under the offering document Bridgeport Landing Development will receive reimbursement for more than $30 million in construction of a bulkhead and roughly $5 million will go to the city for street work. BLD has invested $18.2 million in public infrastructure and $51.5 million in private improvements.
Adam Weigold, head of municipal strategies at Manulife Investment Management, toured the site last week. He plans to buy the debt, according to the Bloomberg story.
"Projects like these can change the entire character of a city's waterfront. We've been involved in waterfront development project financings in the past, and it's great to see previously underutilized spaces turned into an attraction," he said.
From Bloomberg:
And while some New Yorkers have sought out homes in suburban Connecticut because of the pandemic, it's unclear whether there's enough demand for apartments in Bridgeport, a former manufacturing center where 22% of residents live in poverty.

However, location is also among one of Steelpointe's strengths. The planned neighborhood is an 8-minute walk to the Metro-North and Amtrak rail station and is bounded by Interstate 95. The commuter train to Manhattan on weekday mornings can take as little as 90 minutes.

Bridgeport, a city of about 145,000, is in Fairfield County, one of the wealthiest in the U.S. As the county's western part becomes pricier and denser, more people may move to cities such as Bridgeport, according to the offering statement.
Full story here.