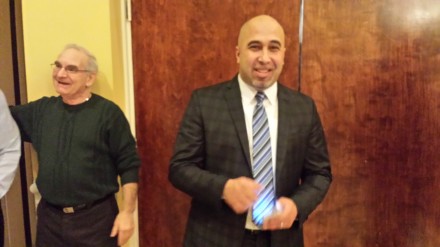 Maybe Richard DeJesus can go to Hartford to pass stronger laws to collect from tax deadbeats like himself. Companies operated by the city councilman, the Democratic-endorsed candidate for the February 24 State Senate special election, owe roughly $140,000 in personal property taxes and interest dating back to 2003, according to an OIB review of city tax records and bills. In a unique spin on his deadbeat status, DeJesus says owing back taxes is actually a credential for seeking office.

DeJesus is listed as manager of Genesis Motorworks, LLC, 946 Noble Avenue that owes $47,831 in personal property taxes dating back to 2006. He's also listed as president of East Coast Auto Parts, 14 River Street that owes $91,602 in personal property taxes and interest going back to 2003.
A review of city tax bills shows no recent payment to address the back taxes. Real estate taxes on those properties are current.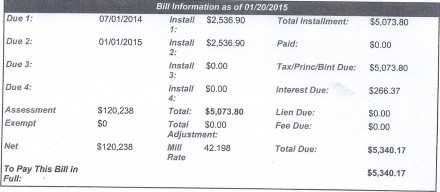 Last Thursday night DeJesus won the Democratic nomination following a 26-26 delegate tie broken by the endorsement chair Ed Farrow, who has an attorney-client relationship with DeJesus. Former State Senator Ed Gomes protested the tie breaker, claiming a conflict, to the state Democratic Party, but a dispute panel has upheld the endorsement. DeJesus and Gomes are competing for Connecticut's 23rd State Senate District vacated by Andres Ayala, the new commissioner of the DMV.
Political operatives of Mayor Bill Finch supported DeJesus at the convention, but City Communications Director Brett Broesder reports Finch is not issuing an endorsement of DeJesus.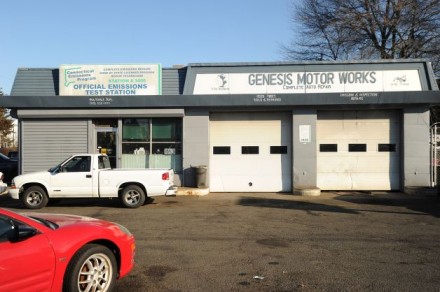 In addition to back tax issues, the State Elections Enforcement Commission is investigating DeJesus for alleged violations of election law regarding his multiple voting addresses throughout the years. The complaint was brought by DeJesus' 2013 primary opponents.
DeJesus had a rather unique response about his deadbeat status in remarks to CT Post reporter Brian Lockhart:
While such a debt might derail some candidacies, DeJesus said it is another reason he needs to be elected to succeed Sen. Andres Ayala in the 23rd District, which also includes Stratford. He said he is just an "average Joe" who entered politics a few years ago and can relate to his constituents who are juggling bills.

"This is why I want to go to the Senate," DeJesus said. "I feel they need someone like me that can bring this issue a new perspective. I'm a big proponent on tax reform. We have to look at this a different way and bring relief to people like me in Bridgeport and Stratford. We have to come together to find a better solution."

But the tax bill is also more baggage for DeJesus, who is also the focus of an elections fraud probe launched by state officials after he won his 2013 City Council race.

Full Lockhart story here