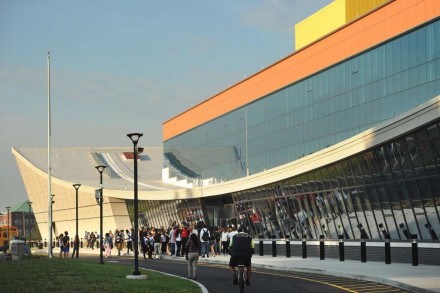 From Linda Conner Lambeck, CT Post:
The lead, arsenic and petroleum-based chemicals have been removed or buried.
Tests, according to a new mound of paperwork filed with the Department of Energy and Environmental Protection, have come back clean.

The 17.2 acres on Bond Street where the new Warren Harding High School sits, once considered a toxic brownfield, now meets residential standards, according to Amanda Killeen, an environmental analyst for DEEP.

"The school parcel is safe and clean," said Killeen, who has worked on the project for 10 years. "I would absolutely send my kids there. The school grounds have been tested and remediated and constructed with the safety of the children and faculty in mind."
Full story here.