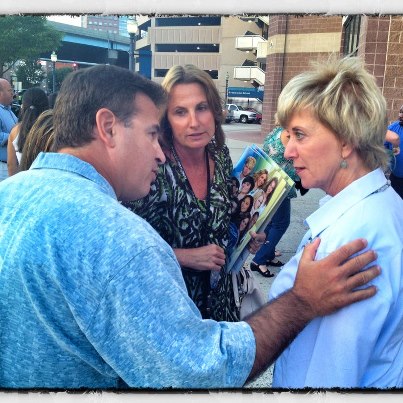 Nothing like the threat of Linda McMahon challenging a Democratic incumbent to raise money. Congressman Jim Himes issued two eblasts to supporters this week urging them to donate to his 2014 reelection race with the specter of two-time Republican U.S. Senate candidate McMahon running against Himes in Connecticut's Fourth Congressional District that covers Bridgeport and the state's Fairfield County gold coast. Himes writes:

I hate to flood your inbox, but I wanted to make sure you saw the email that I sent yesterday. Despite whatever her spokesperson said, Linda McMahon is clearly thinking about running for Congress. RNC chair Reince Priebus let it slip this morning on MSNBC's "Morning Joe" that he met with McMahon yesterday.

That's right: she's not just meeting with local Republicans, she's meeting with the national head of the GOP. Former candidates don't meet with national party leaders unless they're seriously considering a run.
Another burst of Linda's dough would certainly add spice to the race if she jumps in. It will also help drive turnout in an election cycle that could shape up as a Republican year in a troubling economy. Democratic Governor Dan Malloy faces a tough reelection fight next year from a large field of potential Republicans including 2010 nominee Tom Foley, State Senator John McKinney, State Rep. Larry Cafero and Danbury Mayor Mark Boughton.
Meanwhile, whether McMahon's running or not, Jimmy's leveraging the threat to load up his campaign war chest.