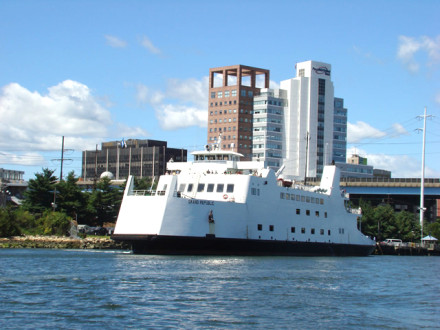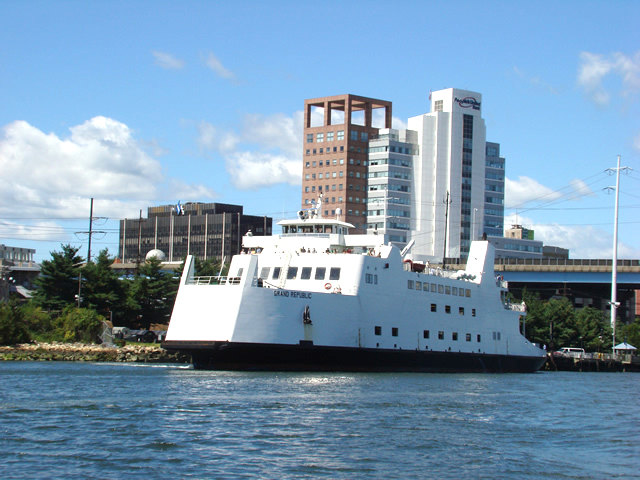 It was a rocky process that included legal battles and prior site rejection, but the Bridgeport & Port Jefferson Steamboat Company that provides daily service to and from Port Jefferson New York, won approval from the Zoning Commission Monday night to relocate its Downtown terminal to Seaview Avenue across the harbor in the East End.

After years of squabbling over location, the city and Captain Brian McAllister, president of the ferry service, began moving in the same direction last year. A 2012 Connecticut Deep Water Port Strategy Study commissioned by the Connecticut Office of Policy and Management, recommended that the state work to facilitate the move of the ferry terminal to the other side of the harbor.
From the state report:
"In Bridgeport the State should support the Phase 1 relocation/expansion of the Bridgeport ferry to the Barnum Landing Location consistent with the analysis presented in the October 31, 2011 TIGER Grant Application, which was supported by the City of Bridgeport. A total of 347 jobs by 2020 are projected as part of that relocation and expansion. The City should integrate the ferry relocation with the recently-announced 150,000-square-foot Bass Pro Shop's location to the Steel Point development in Bridgeport Harbor."
Some Downtown residents support keeping the ferry terminal in its current location or even a two-dock scenario with alternating docking throughout the day and evening for commuters and major event traffic at the Webster Bank Arena and Ballpark at Harbor Yard.
Chuck Willinger, the attorney representing Downtown businesses opposing the ferry terminal relocating across the harbor, had characterized campaign donations from ferry executives to state and local elected officials, as reported by the Connecticut Post, "outrageous-–bordering on scandalous." The story implied the campaign donations may have helped secure support to move the terminal. Willinger, a savvy land use attorney, is no stranger to campaign contributions. He's raised tens of thousands of dollars on behalf of a variety of elected officials throughout the decades.