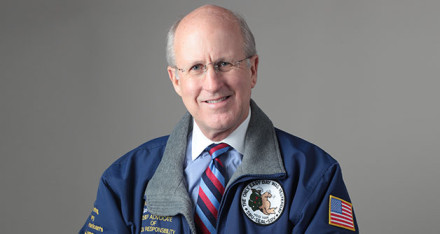 Update: comment from Shays. They have lived in the same house, they sometimes are physically confused for the other, and both are Republicans. So why shouldn't former Congressman Chris Shays lend his name to a fundraiser for former U.S. Comptroller General David Walker, a candidate for lieutenant governor trying to qualify for Connecticut's Citizens Election Program of publicly financed races. Shays will return to his old home, 37 Beacon Street, Sunday afternoon.


The line of folks who owned that waterfront property in Black Rock reads like a who's who among business and political leaders. Shays bought the address from David Carson, the retired chief executive officer of People's Bank. Carson bought it about 30 years ago from John and Betty Pfriem, publishers of the Bridgeport Post and Telegram, predecessors to the Connecticut Post. Walker bought the 4500-square-foot colonial from Shays in 2009 for $1.5 million. Walker enjoys the home, but certainly not the $35,000 annual tax bill on it. Says Walker:
It will be good to see Chris again and I am very appreciative of his very strong endorsement of my campaign for Lt. Governor. We both love the home at 37 Beacon Street in Black Rock. Our home has had a number of impressive owners. I expect that all of the home's owners only had second thoughts about owning it on two days each year–the semi-annual property tax bill days.

Says Shays:

David Walker is seeking to be our next Lt. Governor. He is a remarkable talent, who has invested a tremendous amount of his time and energy, encouraging us, through his words and actions, to demand our elected officials stop the senseless partisanship bankrupting our city, state and nation, and do what is right.

David Walker's life in public service is a testimony of integrity, courage and wisdom. I pray Republicans have the good sense to make sure he is on the ticket, and do everything they can to make sure he is elected this fall to help all of us.
Political candidates across the state are working in earnest to place the best possible light on fundraising efforts with the close of the money quarter this weekend. It's part of the show of strength for candidate viability. Walker is positioning his governmental background and public fundraising efforts as a complement to two leading GOP candidates for governor, 2010 nominee Tom Foley and State Senator John McKinney. State Rep. Penny Bacchiochi is also among the Republican candidates for lieutenant governor. The Republican state convention to endorse candidates is less than two months away at Mohegan Sun. The other top-tier Republican candidate for governor, Danbury Mayor Mark Boughton has selected former Groton Mayor Heather Bond Somers as his running mate.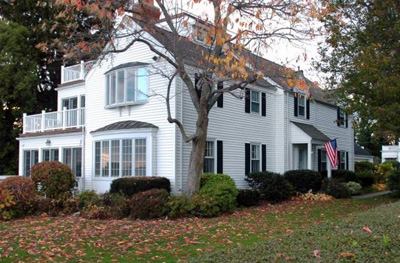 Technically, Walker has formed an exploratory committee for lieutenant governor. Walker must raise $75,000 in donations between $5 and $100 to qualify for a public primary grant of $406,275. The general election grant for lieutenant governor is $812,550. Anyone who serves as treasurer of a statewide candidate committee should be canonized in campaign sainthood. It's an extremely labor intensive process loaded with paperwork, checking and rechecking so it passes inspection from monitors with the Connecticut State Elections Enforcement Commission. Foley, who self-financed in 2010, and McKinney, with Boughton trailing, are the leading GOP candidates in the public financing sweepstakes. Grants for qualified CEP gubernatorial candidates participating in a primary will be $1,354,250. The party nominee gets $6.5 million. But candidates for governor can pool money raised with a candidate for lieutenant governor to put them over the top. Gubernatorial candidates must raised $250,000 in small donations to trigger the grant.
So if Foley and McKinney hit a wall in trying to raise the last $50K, Walker's money (if he raises successfully) could be the determining factor of his running mate viability. If Walker is selected as a running mate in the expected gubernatorial primary he technically will be running on his own while advocating for the ballot leader. Candidates for governor and lieutenant run on their own accord in primaries, together as a ticket of one in a general election.
The idea of the voluntary public financing program, funded primarily from the proceeds of the sale of abandoned property, is to level the playing field, reduce money influence and limit campaign contributions to small donations between $5 and $100. Candidates participating in the CEP are prohibited from accepting contributions from state contractors and political action committees.