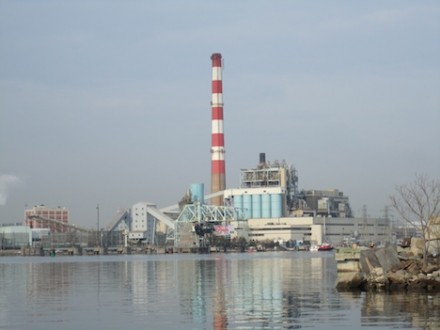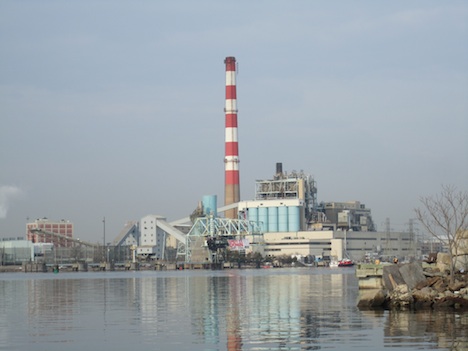 From the Sierra Club:
Churches, Environmental Groups, Elected Officials and Coal Plant Owner to Address Community on Energy Issues

Healthy Connecticut Alliance teams up with Shiloh Baptist Church at Bridgeport Sustainability Summit to discuss future of coal plant

The Second Annual Bridgeport Sustainability Summit is a community response to growing concerns and debates about the future of the Bridgeport coal plant–that last remaining coal plant in the state. The summit is aimed at bringing together members of the community to discuss future plans for the plant and building economic prosperity and healthy communities in the city.


An official greeting by Mayor Finch will start the morning to welcome the several hundred Bridgeport residents and community leaders expected to attend the 2nd annual Sustainability Summit. Immediately following will be an address by U.S. Congressman Jim Himes and then a panel discussion that will include representatives from the Healthy Connecticut Alliance, the Bridgeport Energy District, and the coal plant's owners PSEG to address major health, environmental and sustainability issues in Bridgeport and take questions from the audience. The event concludes with a renewable energy and community resource fair where Summit attendees will visit exhibitors' tables to win prizes, attend workshops and learn of options to increase the energy efficiency of their homes.

WHAT: Second Annual Bridgeport Regional Sustainability and Conservation Summit

– a community gathering to explore energy, health, environmental and economic issues in Bridgeport, particularly focused on the Bridgeport Harbor coal plant

WHO: Congressman Jim Himes, Bridgeport Mayor Bill Finch, Sierra Club, Fairfield County Environmental Justice Network, Healthy Connecticut Alliance, PSEG, Pastor Carl McCluster of Shiloh Baptist Church and chairman of the South End NRZ, Faith Restoration Empowerment and Economic Development Outreach Ministries (F.R.E.E.D.O.M.), Faith Community Development Corporation (FAITH),The Interdenominational Ministerial Alliance of Greater Bridgeport and Vicinity (IMA), The City-Wide Neighborhood Revitalizations Zone Leadership Team (NRZ), The Bridgeport Public School System, Connecticut Energy Efficiency Fund, United Illuminating (UI) and others.

WHEN: Saturday, October 13, 2012.

Sign-in and breakfast is at 9:30, morning address by Congressman Himes is at 10:15 and Alternative Renewable Energy Panel discussion is at 11:00.

WHERE: Margaret E. Morton Government Center

999 Broad Street Bridgeport, CT 06604

The Healthy Connecticut Alliance is a coalition of community members and groups working for public health, good development, and transitioning CT to a coal-free future. The Alliance believes that Bridgeport families deserve a healthy place to live, work, play, go to school, go to church, and have a good job. HCA sponsor groups include Fairfield County Environmental Justice Network, Sierra Club, Toxics Action Center, CT Fund for the Environment, Conservation Law Foundation, and 350 CT.