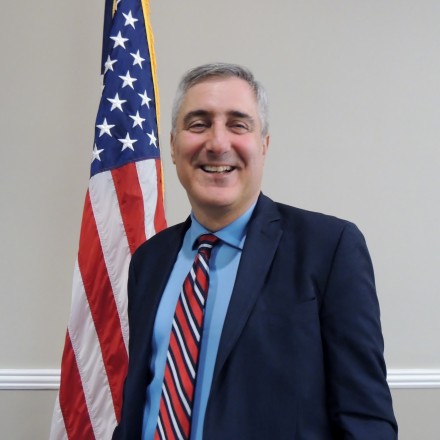 News release from Homes for the Brave:
ABRI/Homes for the Brave, a nonprofit organization that provides housing and support services to homeless Veterans and other individuals, is pleased to announce Vincent Santilli as its new Chief Executive Officer. He will assume his new position on Apr. 18, 2016.

"On behalf of the Board of Directors of ABRI/Homes for the Brave, I am delighted to welcome Vincent as the new Chief Executive Officer," said Board Chair, Michael Dolan. "His leadership skills, deep respect for our veterans, and sincere compassion will help us achieve our mission of helping homeless individuals return to productive and meaningful lives."

Santilli brings to Homes for the Brave an extensive mix of nonprofit and private sector experience. He recently served as the Director of the U.S. Office for Hands Together, a nonprofit that serves the poorest of the poor in Haiti, and continues to coordinate and conduct its mission appeals throughout the country. Previously, he held multiple leadership roles in his 30 years at People's United Bank, including First Vice President of the Retail and Business Banking division and Executive Director of the $51 million People's United Community Foundation.

An active participant in his community, Santilli serves as a member of the Kennedy Center Board of Directors, the Knights of Columbus, and the Economics and Finance Advisory Committee for Sacred Heart University's John F. Welch College of Business. He also coaches Special Olympics soccer for SOCT-Fairfield and is the Head Girls Varsity Basketball Coach at St. Martin de Porres Academy in New Haven. Many also know Santilli from his 19-season run as co-host of College Hoops Talk on WICC radio in Bridgeport.

"I'm tremendously honored and excited to lead this organization," said Santilli. "I've been familiar with Homes for the Brave since its inception and could not be more impressed with the staff and what's been achieved here over the years. Of all of the things I have accomplished, what could be better than advocating for the men and women who served our country and are now homeless, jobless, and battling mental health and addiction issues?"

Santilli holds a bachelor's degree in economics and public policy from the University of Pennsylvania and a master's degree in business administration from Sacred Heart University.

About ABRI/Homes for the Brave
Applied Behavioral Rehabilitation Institute (ABRI), doing business as Homes for the Brave, is a 501(c)(3) not-for-profit organization dedicated to providing safe housing, vocational training, and life skills coaching to homeless individuals, most of whom are veterans. Since opening in 2002, ABRI has served over 1000 homeless men and women through its three major programs: Homes for the Brave, Waldorf Permanent Supportive Housing, and Female Soldiers: Forgotten Heroes, Connecticut's only transitional living facility for homeless female veterans and their children.