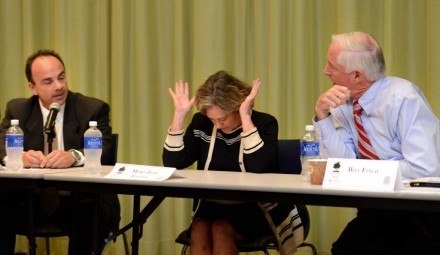 One year ago on Nov. 3, Joe Ganim made history reclaiming the mayoral office he was forced out of following his conviction on federal corruption charges in 2003. Thursday night city Democrats and supporters will honor the one-year anniversary of that election at a fundraiser at Testo's Restaurant owned by Democratic Town Chair Mario Testa. How did Ganim make history? What follows is an OIB rewind from one year ago on the eve of the election.

If you had scripted the city's mayoral race to Hollywood filmmakers, they'd probably call the cops to lock you up in disbelief. Heck, a couple of mayoral candidates on Tuesday's ballot have been locked up. Even a scribe who's covering the race had an involuntary vacation. It's not every day a mayoral candidate can actually transform a difficult past into a credential. It takes timing, location, passion, power of persuasion and loads of hard work and a few breaks along the way. Joe Ganim is driving the interest in this mayor's race and a whole bunch of folks inside Bridgeport and out have taken notice. For others, it's a surreal front-row seat.
Marion Barry and Buddy Cianci are former mayors folks cite as examples of felonious comebacks. They were different cases than what Ganim is trying to do and his opponents are trying to block. Barry made a comeback in Washington DC following a public meltdown marinating in cocaine. Cianci made a comeback following an assault conviction. He was actually one for two in felonious returns. More than a decade ago he was convicted on corruption charge while in office. Last year, running as an independent mayoral candidate in Providence he was defeated in a competitive race for an open seat.
This schizoid whiplash election is coming to a close and it's been a wild ride that began January 1 in the East End church of State Rep. Charlie Stallworth who also serves as pastor.
How did we get here?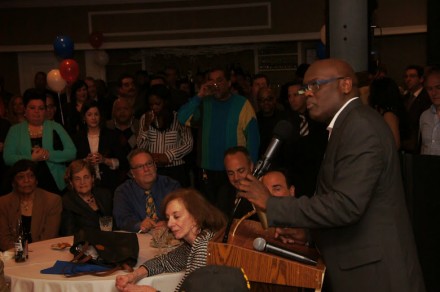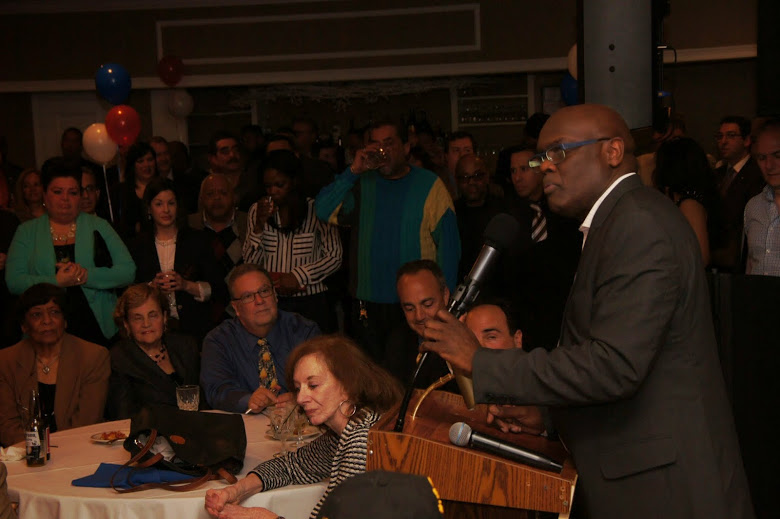 Ganim was released from federal incarceration in 2010. He toyed with running for mayor in 2011, but the timing was not right. He had three years of supervised release, a form of probation, he was reconnecting with his children, he was trying to regain his law license and his wife was not crazy about his return to the public arena.
In the years that followed, circumstances dictated Ganim revisit running for mayor. A three-judge panel, citing lack of contrition, rejected his application to reinstate his law license. The Connecticut Supreme Court agreed. The court impact diminished his economic vitality. His marriage dissolved along the way. He had child support and alimony obligations. Consulting work dried up. Who would pay Joe an economic package worth $160K afforded the mayor of the state's largest city? Ganim is a political warrior with redemption on his mind, but his economic standing was also a factor. He saw Finch as vulnerable. Anti-Finch politicians urged him back in the game.
As a politician Ganim is a risk-taker, but he's also a pragmatist. If he didn't think he could take out Finch he'd not have gotten back in the game. Ganim also recalled as mayor he had a hand in lining up at least four jobs for Finch when Finch served on the City Council. Sometimes, Finch has trouble maintaining relationships. Ganim cultivated the anti-Finch vote, blending new political friends with old relationships.
So on January 1, 2015, based on the urging of his political contacts, Ganim said something he had never before declared: in the sanctuary of church he publicly apologized about his past after 14 years of declaring he had done nothing wrong. In Bridgeport, people have screwed up, families have suffered, some have strong redemption stories; people like comebacks. Very few politicians have Ganim's skill set for connecting one on one. He went to work. And immediately Finch did him a huge favor. The mayor and his campaign advisers pounded Ganim's every move, in news releases, in statements, interviews and even in legislation. Instead of poo-poohing Ganim's return and running extensively on his own record with a major redevelopment of the East Side, Finch's public demonizing of Ganim had many voters who had suffered asking the same question: why is the mayor afraid of Joe Ganim?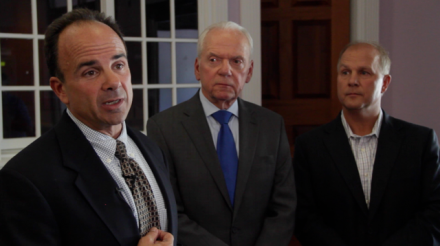 Most voters knew about Ganim's baggage, but Finch's strategy was to go after him full force from day one. His strategy failed. Finch even publicly declared people like Joe Ganim should not have the right to run for public office. It played right into Ganim's hands, especially with African American voters stinging from Finch's attempt to seize control of the Board of Education with the power to appoint its membership.
For Ganim, the messaging became easy, he's not one of us, he does not understand us, he wants to pick and choose who should run for office, who should be involved in deciding our government.
As the spring progressed, Ganim tested his comeback for campaign dollars at a fundraiser at Vazzano's Four Seasons in Stratford. Ganim stitched together old friends, new friends, family members and Finch political enemies to help raise money. The thing took on a life of its own, even surprising Ganim. The event raised more than $50,000. It signaled to Ganim he could raise enough money to compete. In the gut of the Democratic primary it wasn't important what the well-financed Finch spent, it mattered what Ganim spent.
As a campaigner, Ganim can be a one-man riot squad: he was the candidate, the strategist, the media schmoozer. He doesn't yell, he doesn't scream. He also has underlying passion that connected with volunteers. Ganim, in 2015, revisited two key issues that helped elect him in 1991: taxes and public safety. After historic shootings in the Trumbull Gardens housing complex, Ganim announced he'd open a campaign/police substation filled with police officers who supported his comeback effort to provide a sense of security to the area.
Who is your kid safer with, Ganim or Finch? That's exactly the question Ganim forced. It didn't matter Finch called it a political stunt while declaring crime has never been lower. It didn't matter Police Chief Joe Gaudett told his police officers to stay out of Ganim's so-called substation. The deed was done. Voters saw Ganim as trying to do something. There was a hole in the fence of the housing project. Ganim went to Home Depot, bought supplies, fixed the fence. Who cared the patch job was torn down days later?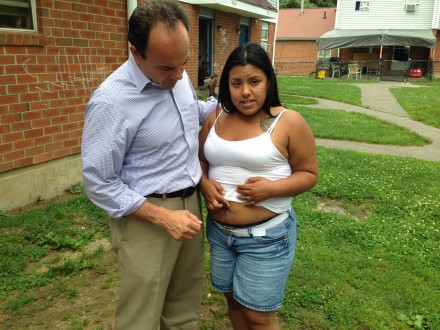 Along the way Ganim received some much-needed cover to assuage voters about his corruption past. He received the endorsement of the police union. One of the FBI agents who locked him up, Ed Adams, decided to embrace his comeback declaring everyone deserves a second chance. With Adams, now a private investigator, by his side, Ganim called a press conference to announce if elected mayor he will form an office of Public Integrity.
As summer progressed Ganim began picking off members of the Democratic Town Committee. Finch leveraged the power of incumbency to keep some town committee members in line. On the eve of the vote, Democratic Town Chair Mario Testa, never warm and friendly with Finch, announced he was all-in for Ganim. Finch held the endorsement. Just the appearance an eight-year incumbent had to fight to win the endorsement added another dimension to Finch's political weakening. Ganim's campaign operation took to the streets and within a week had qualified for the ballot through the petitioning process, touching thousands of Democratic voters.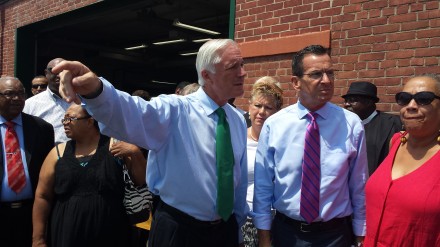 Meanwhile, a third candidate qualified for the Democratic primary, Mary-Jane Foster, Finch's 2011 primary opponent who had little regard for Finch and Ganim. While waging a credible race against Finch in 2011, the University of Bridgeport executive didn't take advantage of her first run, largely staying below the radar in the ensuing years. She got into the race late, bled political support from 2011 to Finch and Ganim, had trouble raising money and put her own loot in. But Foster and Ganim also smartly petitioned their way onto the general election ballot. They had a Plan B if the September primary did not work out. Finch took another route. Rather than petitioning his name directly onto the ballot for mayor in November if he lost the primary, Finch's political operatives prevailed on Republican used-car salesman Rich DeParle to serve as a straw man under the Job Creation party line. DeParle creates party, he secures signatures for the ballot, he's approved for the ballot, then resigns as the placeholder. Finch took this route for fear of looking weak for hedging his bets.
On September 16, Joe Ganim's underdog campaign operation shocked outside observers with a tight win over Finch who became the first incumbent mayor in Bridgeport history to lose in a primary. Ganim ran up large pluralities in heavy African American precincts amassing a mighty retail operation that galvanized the anti-Finch vote unhappy about the direction of the city. Finch's field operation was strong too, but Ganim inspired many new voters to the polls and others who had not participated in municipal elections. Foster finished a distant third. Finch announced primary night he would follow his Plan B on the Job Creation line. Days later, Foster, based on her primary performance and assumption that Finch would be on the November ballot announced her withdrawal from the general election.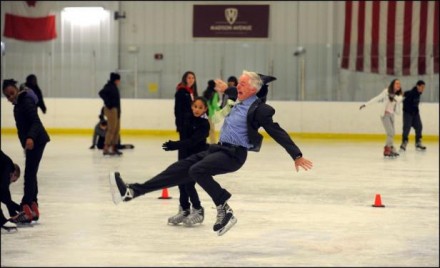 A funny thing happened along the way to the general election. That very day OIB contacted Connecticut Secretary of the State Denise Merrill's office to determine Finch's November ballot status. A spokesperson revealed that Finch's name would not appear on the ballot. Someone in the Finch camp botched the paperwork ensuring his general election spot. Without a ballot line, Finch met with Republican mayoral candidate Rick Torres urging him to withdraw from the race so that Finch could be the Republican candidate. Torres rejected Finch's deal.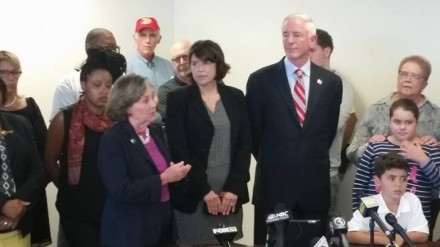 Foster, although having announced she would leave the race, had not yet filed her written withdrawal notification. She reversed course, regrouped waiting to see if Finch would run as a long-shot write in candidate. Anathema of his legacy losing to Ganim, Finch decided Foster was the only chance to stop Ganim in November. Putting differences aside and to his credit, he threw his full public and financial support behind her, including some members of his campaign infrastructure following his lead. Finch combined with Foster's fundraising operation has raised about $200,000, even outraising Ganim in the latest campaign finance reporting period. Foster's campaign has new life and traction against Ganim, a formidable campaigner. Have they persuaded enough voters their way or have they run out of time?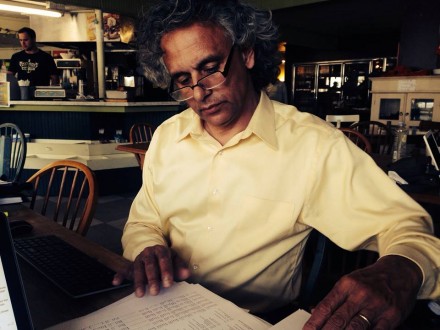 Ganim as the Democratic nominee has financial strength, a passionate retail operation including a large chunk of the party apparatus led by Town Chair Mario Testa as Ganim seeks history.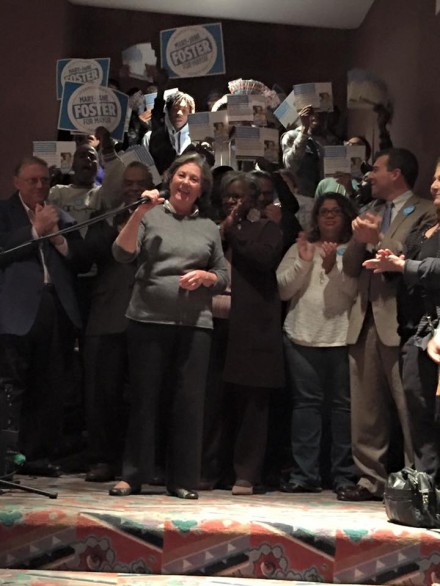 Foster is also trying to make history as a petitioning candidate in her quest for the mayoralty.
Torres, the Republican, is also a factor. Torres and Foster both enjoy a base of support in the high-turnout Black Rock School precinct where Ganim runs the weakest. They will split the Ganim anti vote there.
In less than 24 hours more than 61,000 eligible voters will decide this incredibly surreal election.