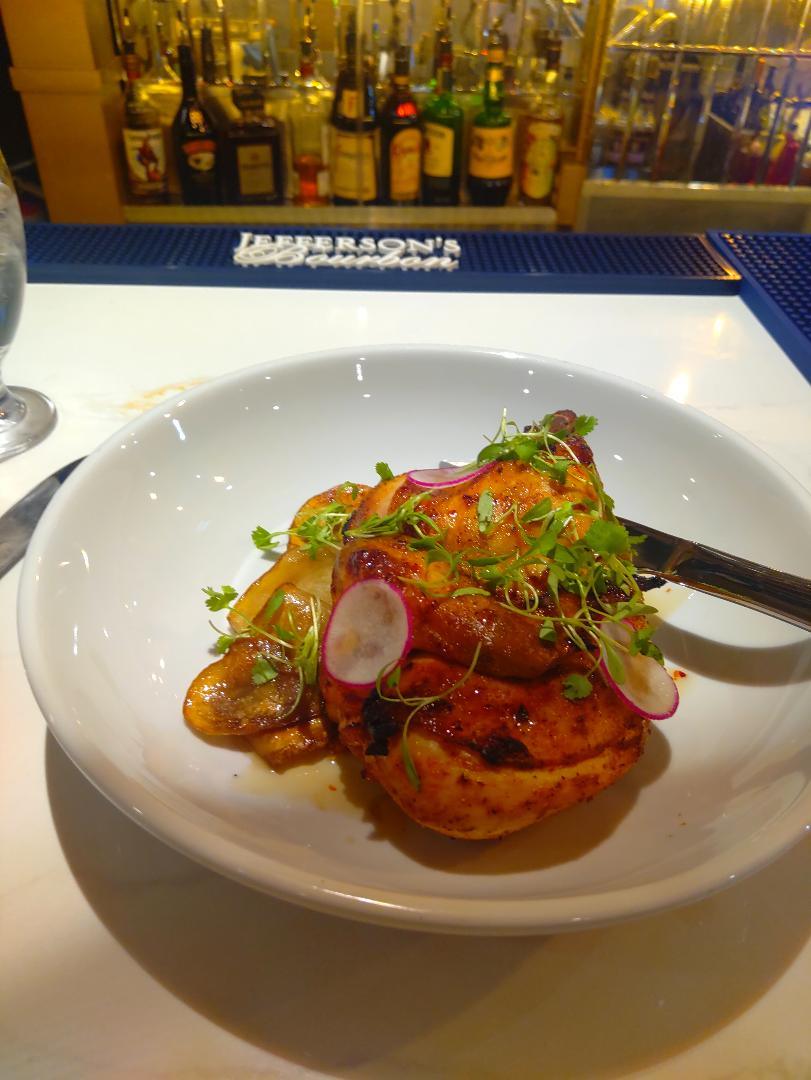 For those of us who knew him, worked for him, admired him (a few of us left), how would the late Erwin "Tiny" Markle, Bridgeport's legendary radio talk show host, critique a Downtown street named for him and now a restaurant doing the same in a roundabout way.
To answer the above question I morph into Tiny: "Ace, It's about time."
Thursday night, iconic comic and actor Tracey Morgan, who fills venues much larger on a national tour, regaled a sold-out show at Vinnie Brand's Stress Factory comedy club in the very State Street building Tiny boomed his thoughts about local, state and national topics until his voiced was silenced in 1988 as radio station WICC's biggest draw. AM radio was big then, not so now.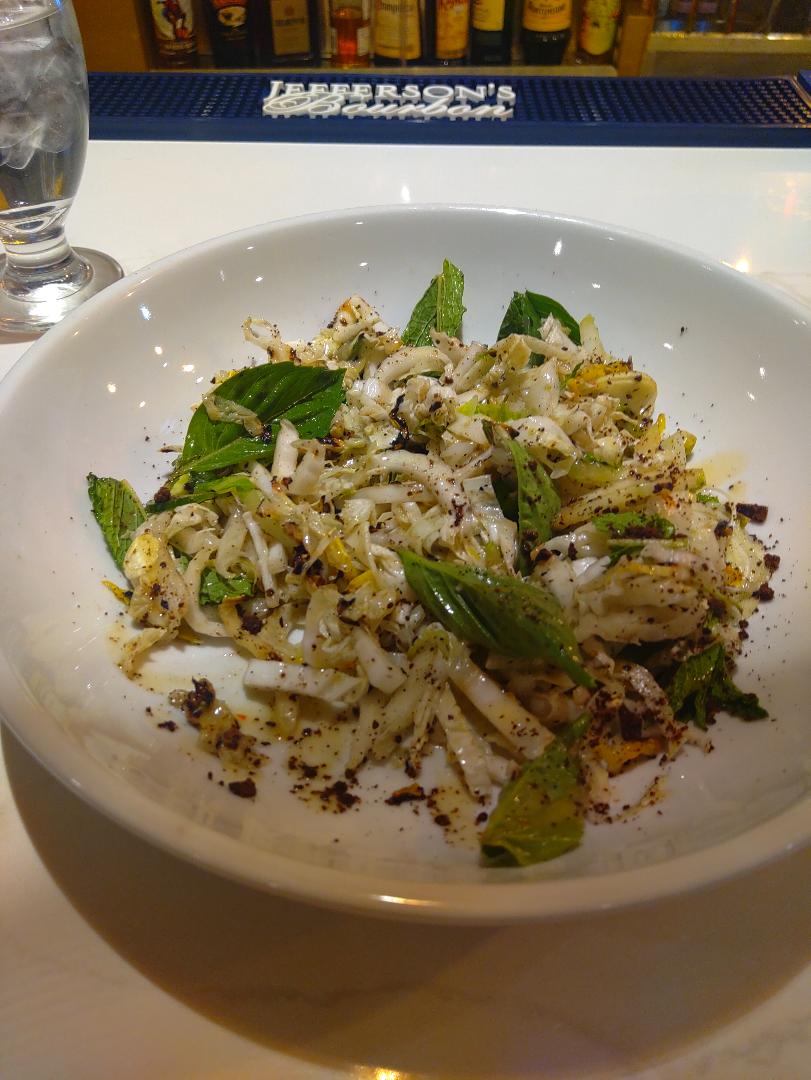 Vinnie, a comic himself, has a way of persuading name comedians to his Bridgeport destination.
Former Mayor Tom Bucci, with Tiny's gallant producer Russ Garrett by his side, dedicated a one-way street abutting McLevy Green in Tiny's name 35 years ago.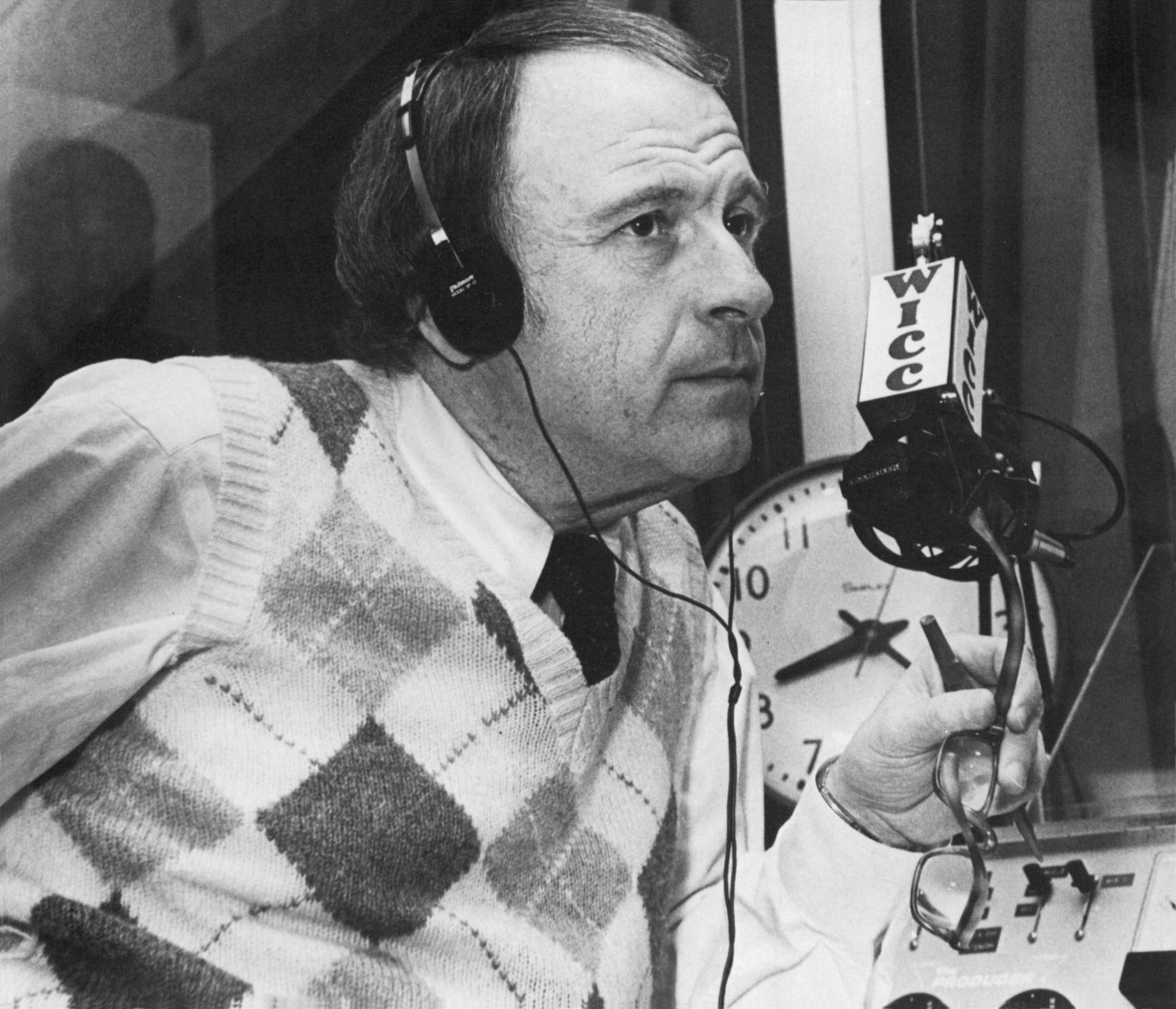 Tiny was not small in stature, in fact, he was 6'4″, a dichotomy attributed to him in his youth.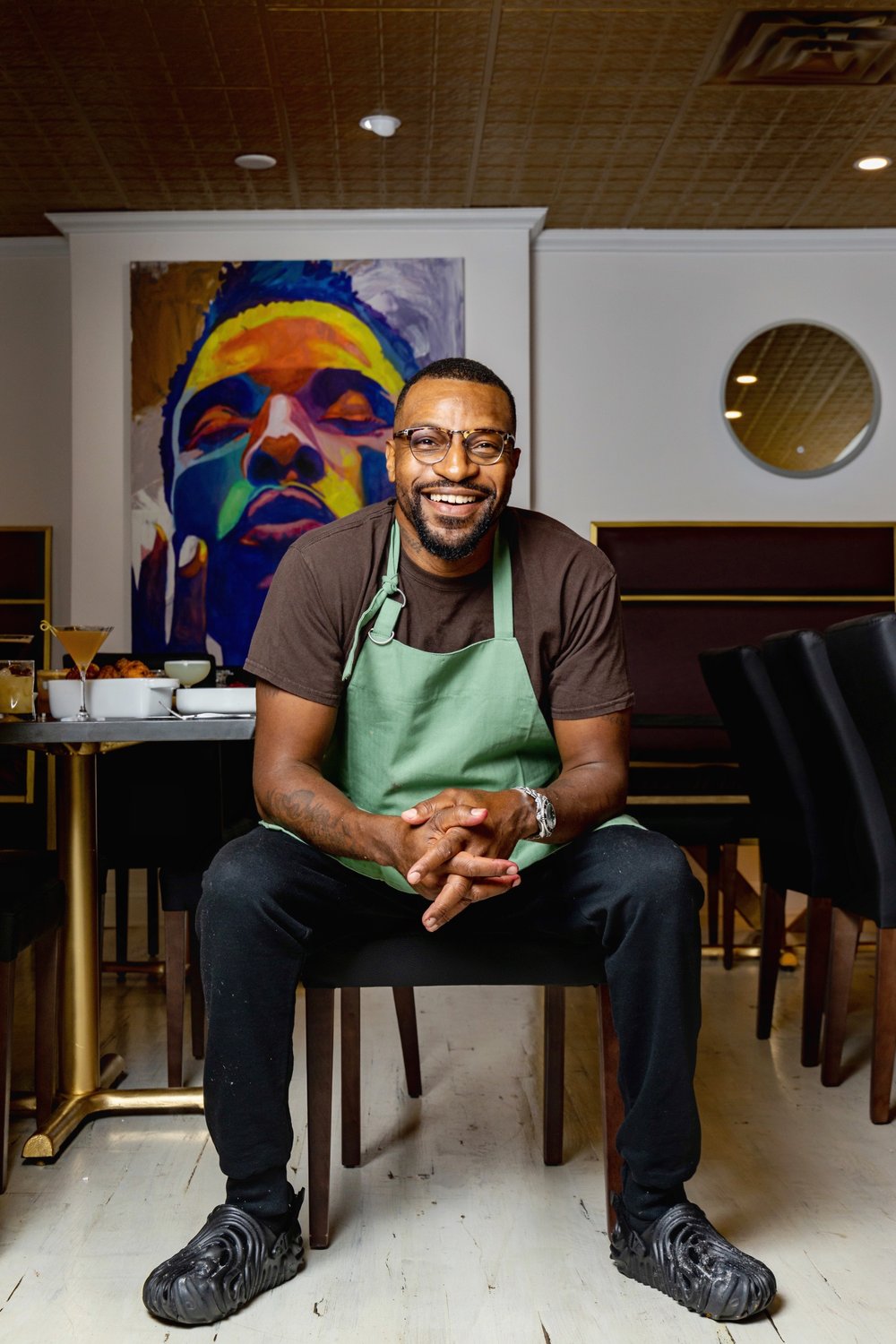 Damon Sawyer, chef of fusion restaurant 29 Markle Court, (street address) is also not small in stature. He's tall and fit and resembles young boxer Evander Holyfield. His food also packs a tasty punch.
I'll not reinvent Chef Sawyer's background, see here.
I will tell you, unannounced, it's an exquisite dining experience, from the ambience, the enlarged wall photos saluting Bridgeport's history and an engaging staff making you feel welcomed, relevant, cozy. They know how to do it.
I arrived as the restaurant opened at 4 p.m. because that's the best time to meet the chef. As added value I also barred-up to co-owner Wesly Arbuthnott, a successful construction entrepreneur born in New York who's willing to take on any task in this new venture, including serving me my signature cocktail Bombay Sapphire and tonic.
"Why Bridgeport?" I ask.
"Bridgeport reminds me of a mini New York," Wesly says. "We are doing something new here."
New is where southern United States meets California, Middle East and Europe, a tapestry of tastes, configuration, presentation but also simple to understand.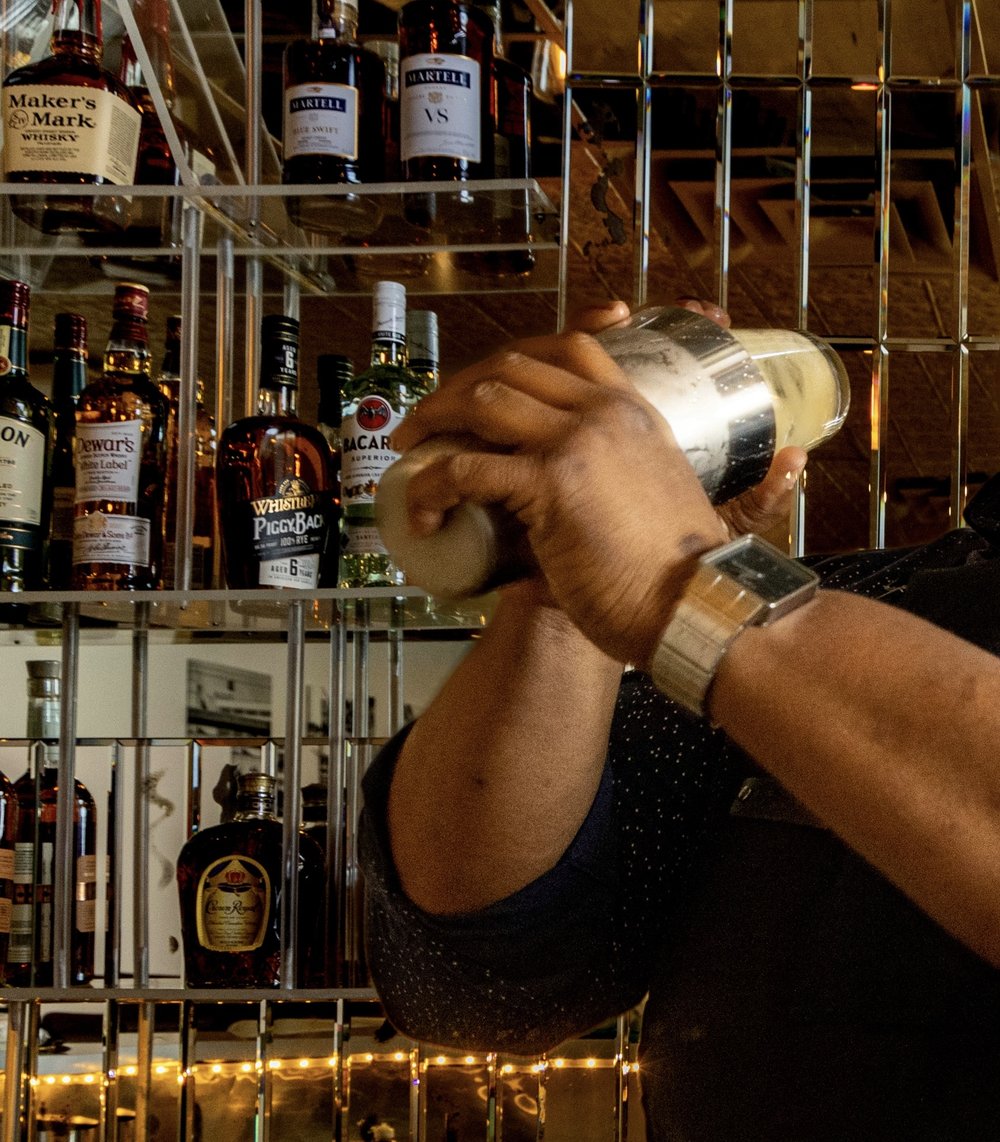 A professional restaurant critic? I have no clue. I'm a long-toothed marketing guy. I know what looks good, tastes good and fires the imagination. I also see this as a potential major draw a short walking distance to the 10,000-seat arena and nearly 6,000-seat amphitheater. And, yes, a block from the comedy club.
For food I started with "Napa cabbage" salad: shaved fennel, basil, mint, chilies, citrus, toasted pistachios. It's the perfect palate rinse before main dish …
… "the half bird."
Okay, it's chicken. Here's the gorgeous news. It's smoked, but subtly, the fire department's not on the horizon to pump out your internal organs. And, and, and, better news. How many times have you knifed a breast/leg combo to find breast tough and leg undercooked?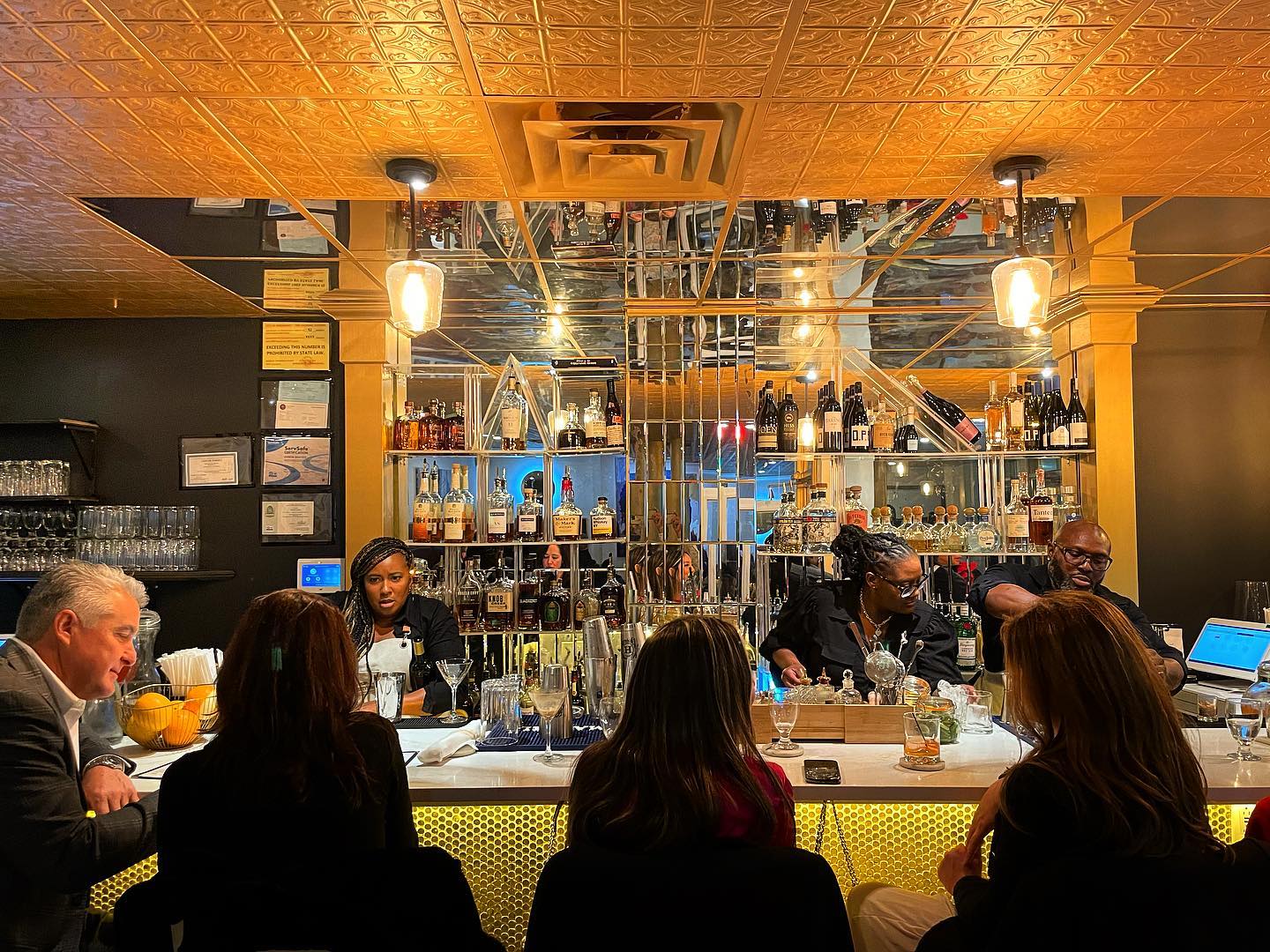 The tenderness kissed both destinations, a combo slight heat and crispy sweet skin. For those of you who love chicken you'll love it; for those of you who find chicken boring, a new experience.
As 29 Markle Court notes: "Always with love."
If you're a cynic about restaurants, it's the "court of last resort" as my friend Tiny Markle often declared.
Check it out.