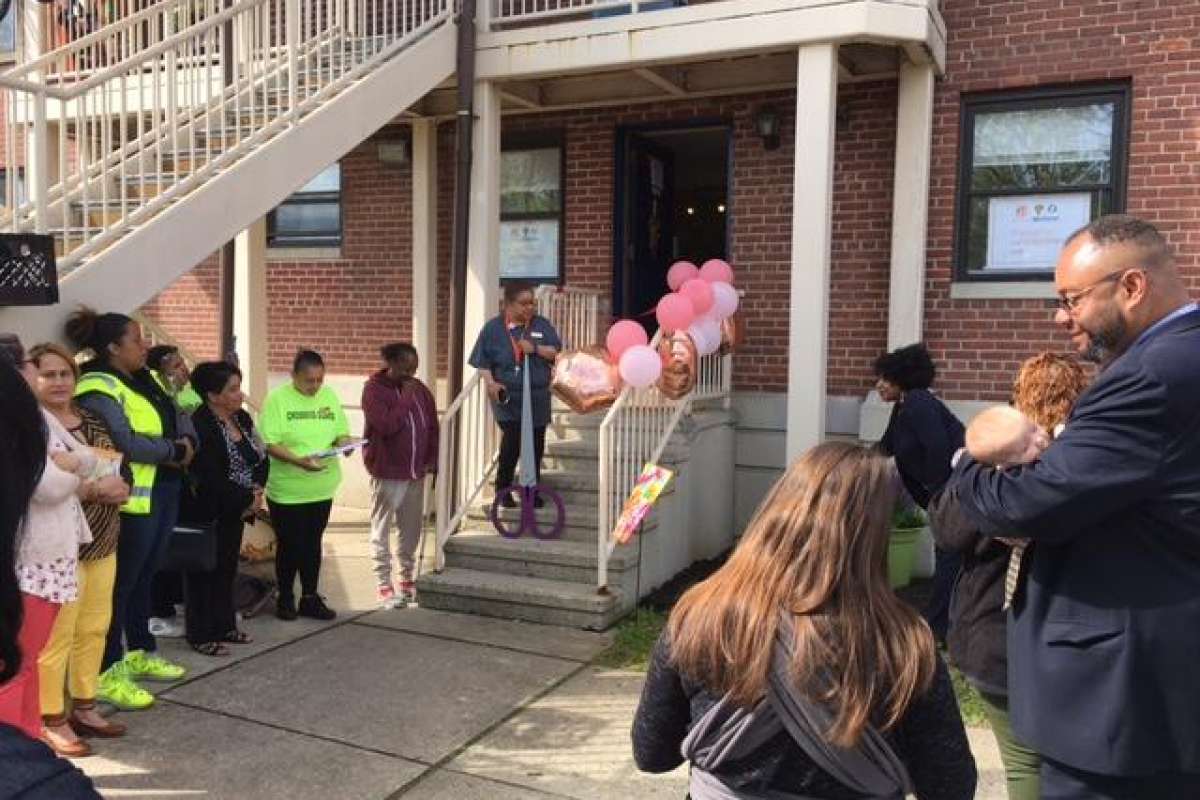 From Tara O'Neill, CT Post:
With the opening of the P.T. Resource Hub on Thursday, residents will now have a place to go to get clothes, food and coffee, tea and snacks–in the police post in the P.T. Barnum apartment complex.

The grand opening of the hub–which will house a cafe, pantry and clothing closet–was made possible through a partnership with LifeBridge Community Services and the police department's community services unit, a news release said.

The hub is in Building 15, apartment 103 of the P.T. Barnum apartments. The goal of the hub is to serve as a "unique collaboration between residents, the community policing division of the Bridgeport police and LifeBridge Community Services," the news release said.

The cafe is meant to be a place where residents can grab a coffee, tea or snacks. The space will be available to host workshops.
Full story here.