Thousands of enthusiastic customers Wednesday night flooded the opening of Bass Pro Shops, the anchor tenant to the Steel Point redevelopment area of the East Side more than 30 years in the making, outgoing Mayor Bill Finch's economic development legacy. Bass Pro is an incredible 150,000-square-foot indoor experience for its "Outdoor World" featuring fishing, boating, camping equipment, clothing lines, a restaurant and even an aquarium-like bowling alley.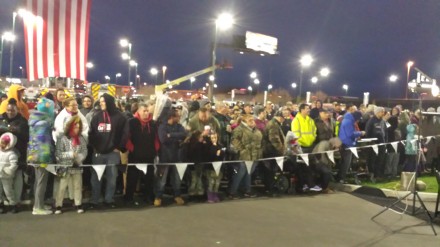 Jack Wlezien, Bass Pro communications director, told OIB that a vast majority of the close to 400 employees at the Bridgeport store are Bridgeport residents. Many of the workers when asked by OIB said they were indeed residents of the city. The Bridgeport Bass Pro has a large aquatic theme to complement its waterfront location known as Steelpointe Harbor. Bass Pro founder Johnny Morris was greeting employees inside the Bridgeport store while outside representatives regaled the crowd in promotional giveaways and introduction of celebrity sports guests. Bridgeport Bluefish mascot BB even got into the action participating in crowd promotions.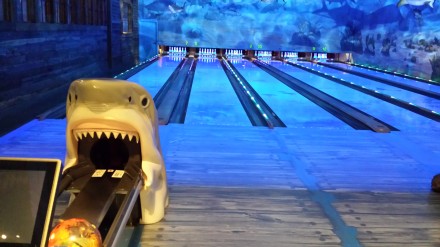 By 6pm the Bass Pro parking lot was completely jammed, cars arriving by the I-95 exit that dumps into the facility were at a crawl, highway cars above took in the spectacular view of the complex. Some arrivals actually parked Downtown and took the short walk across the Stratford Avenue bridge to celebrate the opening, many of them families, on the East Side.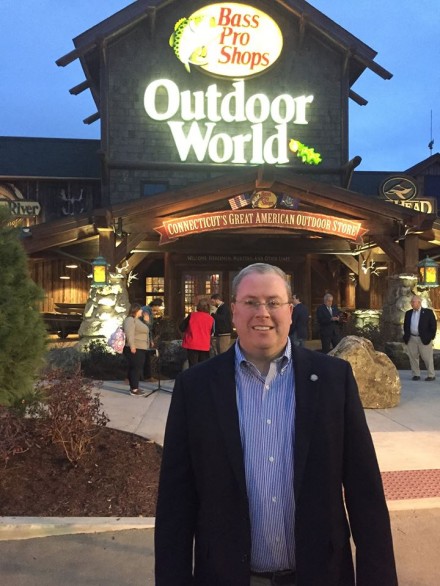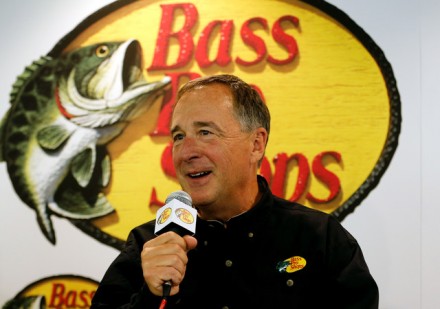 More than 30 years ago, Republican Mayor Lenny Paoletta unveiled his vision for redevelopment of the East Side along the harbor within close proximity to Pleasure Beach in the East End. The development languished for many years. In the late 1990s Mayor Joe Ganim began moving the needle on clearing the site for development that included some eminent domain battles. Mayor John Fabrizi entered into a development agreement with Miami Florida-based developer Bridgeport Landing Development that was redone under Finch who secured state and federal support for critical infrastructure work while he and his Chief of Staff Adam Wood lured Bass Pro founder Johnny Morris to take interest in the location that has materialized into an urban experience.
Ganim will reemerge as mayor when he takes the oath of office December 1 after defeating Finch in a September Democratic primary on his way to a general election victory.
For more on Steelpointe Harbor see here.
CT Post reporter Brian Lockhart's coverage here