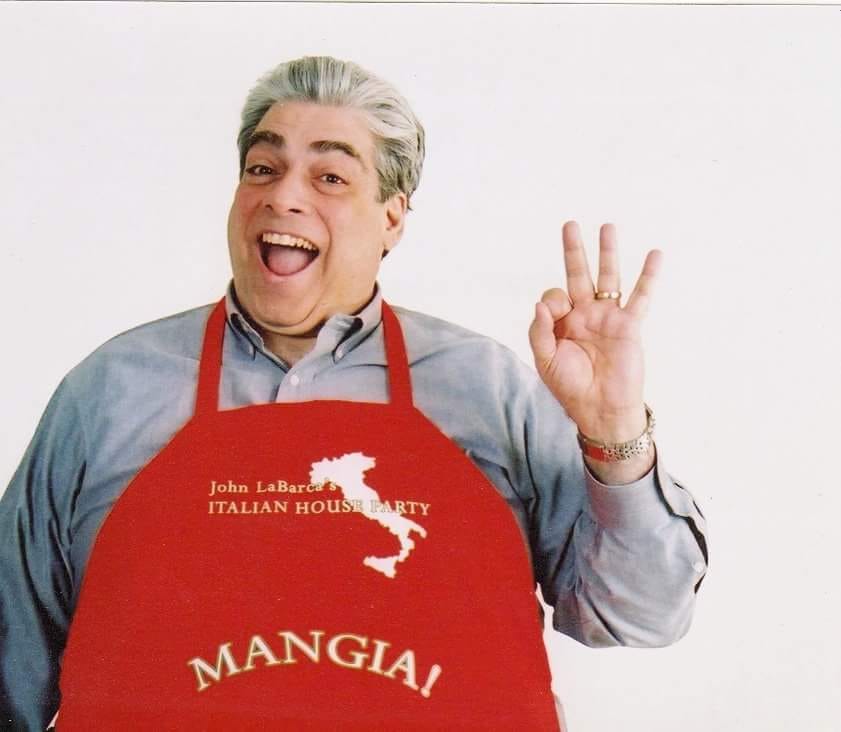 John LaBarca, the jovial giant of radio who spread love for his Italian heritage with his flagship Sunday show Italian House Party on several area radio stations most prominently WICC, has passed away, according to posts on his Facebook page. He was 76.
Born in Brooklyn, New York, LaBarca landed a captain's job at Radio City Music Hall in Manhattan as a young man that helped ignite his flourish as a story teller with a toastmaster's touch. He regaled audiences with relatable stories from his childhood: food, holidays, family and music.
He was also generous with community organizations, leveraging his mighty platform to promote many needy institutions.
LaBarca's charm emoted sensitivity. He could just as easily cry as explode with laughter. A hug from his bearish frame was an exercise in jubilation. For 20 years he was also the morning drive host Monday through Friday on WICC working with the likes of news director Tim Quinn and "Captain Traffic" Morgan Kaolian.
His fan base was such that in the days after his firing from WICC in 2007 the station was flogged with angry calls. And not just from Connecticut. The power of LaBarca's voice and station's reach also built listeners on Long Island only 20 miles or so from WICC's transmitter on Pleasure Beach.
LaBarca's persona transcended ethnicity. You need not be Italian to appreciate his radio show.
Radio is a mercurial business, here today gone tomorrow based mostly on ratings. LaBarca was not let go because of ratings. A row with management stirred his termination. The general manager who fired him would leave the station a year later.
OIB was in its infancy when LaBarca was let go. For LaBarca it was like a punch to his gut. He had touched hundreds of thousands of listeners who had relied on him for a happy escape.
The AM radio vision of his youth was changing, something LaBarca noted away from the booth.
"Some people grew up listening to me until corporate took over and lost sight of the relevancy of what AM radio is about," he said then. "Rather than relating to the audience they chose shows where people yell at each other or talk real fast. AM radio has been formatted to death."
LaBarca experienced the high and lows of the industry. He bounced from station to station in the years after he left WICC. In recent years, however, he found a home with radio station WHLI sharing his Italian House Party with new and old listeners.
LaBarca, "the boat" in Italian, sailed to a fitting place to end his radio career.