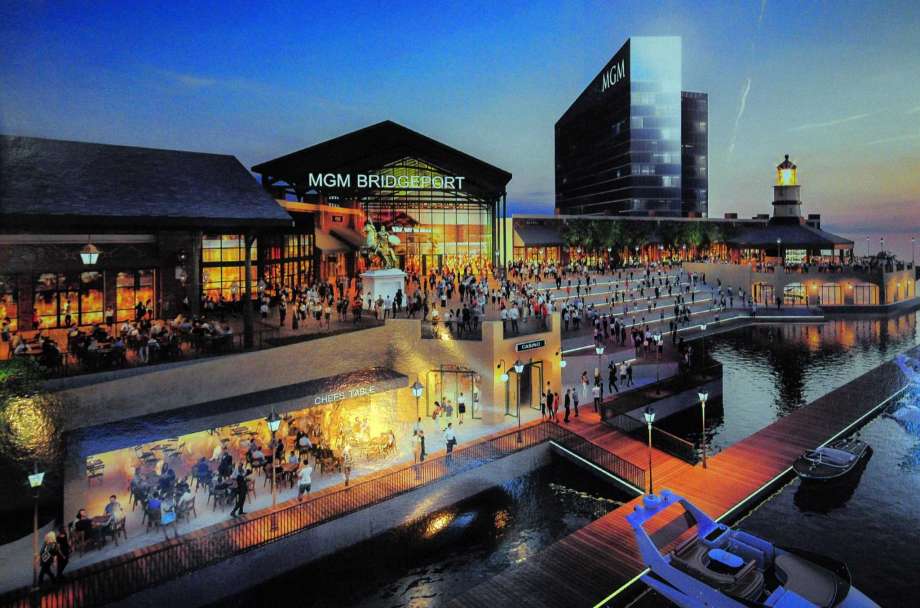 UPDATE, due to upcoming snow. A public hearing on a bill that calls for an open, competitive process to select a gaming enterprise to build a casino in Bridgeport is now scheduled for Thursday, 9:30 a.m. in the legislative office building in Hartford. More on this here.

MGM Resorts has proposed a $675 million waterfront casino for the city. Connecticut currently operates under a gaming monopoly in which it receives 25 percent of the slot take in exchange for providing exclusivity to the state's two tribal nations that operate Mohegan Sun and Foxwoods. MGM is pushing for an open, competitive process to select a casino operator while supporters of the tribal nations are trying to kill the bill before the General Assembly's Public Safety Committee. The open process requires state approval.
MGM and supporters of its proposal are rallying turnout at the public hearing under Bridgeport Be Heard.