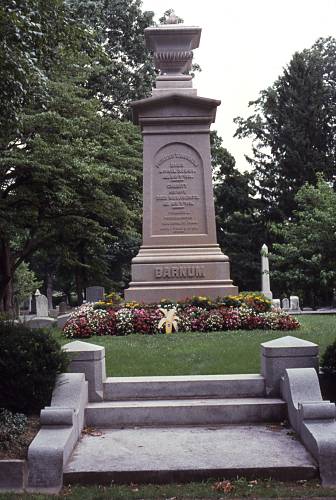 While 21 cities and towns across the state will vote in party primaries, if you're a Bridgeport elector expecting to vote today you must wait two more weeks. All good things come to those who wait, no? Would it surprise if some city voters showed up at their usual voting locations today? Superior Court Judge Barbara Bellis ordered the city's Democratic primary pushed back to September 27 following a lawsuit by Democratic mayoral candidate Mary-Jane Foster who charged Democratic Registrar Santa Ayala improperly denied her a ballot spot.

City voters can actually vote before September 27 via absentee ballot. In fact if circumstances prevent you from voting in two weeks you can walk into the Town Clerk's Office in City Hall, fill out an absentee ballot application and then vote on the spot if you prefer not to vote by mail. This also means you don't have to wait for Democratic Town Chair Mario Testa to tell you how to vote.
Spoiler alert: I'm hearing Mario wants to put on an Olympian absentee ballot push on behalf of Mayor Bill Finch. In the old days Mario churned out ABs like cups of espresso at his Madison Avenue restaurant. In recent years he's been much more discerning about his AB approach ever since the federals came calling. Sounds like Mario's feeling mighty mighty again. (FBI? What FBI?)
Shoot, that pounding in Mario's restaurant isn't mallet hitting veal? That's him stamping his AB count. If you think Mario's scientific in the kitchen, his AB operation is like a conductor directing an orchestra. Oh wait, is Mario conducting his operation in Mountain Grove Cemetery? How about one more vote to go with the carnations?
Secretary of the State Denise Merrill, the state's chief elections official who claims she has no real power, has finally said something public about the Bridgeport primary beyond an obligatory news release. She tells CT Post scribe Ken Dixon, "We'll certainly be available to help, if needed." Such bravery. Such conviction. Such strength. What's the matter Denise, you afraid to piss off Mario if you do your job? From Dixon:
Merrill, in her first public remarks about the Finch-Foster primary, called the court-ordered primary a rare, possibly first-time occurrence.

"We can't remember a time where a judge has ordered a changed primary date, but this was so close to the primary when this decision was rendered that she felt that it was required," Merrill said of the recent ruling by Superior Court Judge Barbara Bellis that gave the green light to Foster's challenge.

"It's very unprecedented, but the judge felt that there was not enough time for voters to get properly registered and vote in the election, so she ordered a change in the date," Merrill said. "No one can remember a time … where that has ever happened before."

She said that state statutes on local petitioning procedures need to be "clarified" to avoid future confusion. "But in the end, I think what the judge used, was her judgment that in the end, the voters should be given a chance to decide. I think that's the right principle," Merrill said.

"If you're a Bridgeport voter, pay close attention," Merrill said, adding that in cities such as heavily Democratic Bridgeport, winning the primary is tantamount to winning the November election.

Merrill said that she expects all local registrars to have plenty of election-ballot forms for their primaries. "We will be communicating with those towns to make sure there are sufficient ballots, just to cross check the system to make sure that we think there are sufficient ballots," Merrill said.

Merrill's office has requested that registrars from throughout the state provide turnout statistics from the previous four local primaries, to determine whether enough have been ordered for the upcoming primaries.

Last November, Bridgeport registrars delayed the results of the gubernatorial contest for days because they didn't order enough ballots that could be read by the computerized optical-scanner machines and many voters were given photocopies to fill out.

"I'm sure our office will be monitoring the situation," Merrill said, noting a new law passed this year that allows representatives of the secretary of the state to enter polling places during municipal and statewide elections. "I think this is a situation where they're going to need a sufficient number of ballots," Merrill said.

"We'll certainly be available to help, if needed," Merrill said, adding that she may assign observers to Bridgeport on the 27th.