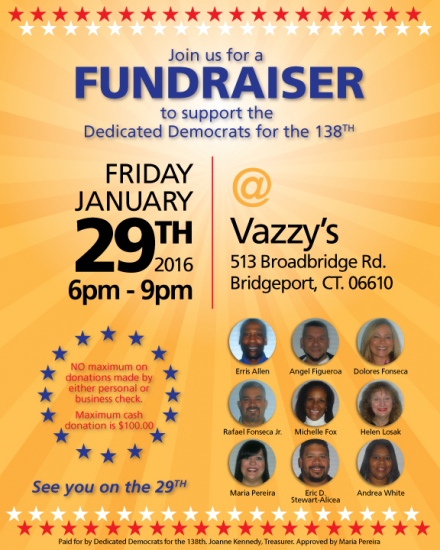 Baby it's cold and snowy outside, but inside the corridors of city politics it's heating up nicely. Democratic Town Committee primaries in several districts will take place March 1 that could bring a number of new faces to the party apparatus. School board member Maria Pereira, the self-styled piranha of city politics, wants to take a bite out of the political establishment. She has assembled a slate of candidates in the Upper East Side 138th District with "no conflicts."

"None of these candidates have city jobs," she wrote in an email to supporters promoting a fundraiser. "Neither do their parents, spouses or children, therefore the powers that be in the Democratic party cannot tell any of us how to vote and hold city jobs over our head."
Town committee members endorse candidates for public office and select a chairman. The 138th District could have 27 candidates covering three different slates. It's not winning slate takes all. The top nine vote producers are elected to the town committee so a district could end up with a schizoid slate of antagonists. Voters take note, here's your chance to create chaos.
Slates must secure signatures from five percent of registered Democrats in the respective districts to make the ballot. Elections officials are currently reviewing petition sheets that have been turned in. These contests are as local as local retail politicking can get. Identify a friend, knock on their door, drag them out to vote.
Voter to candidate: "What in hell is a town committee seat?"
Candidate to voter: "Please come out to vote. Do it for me!"