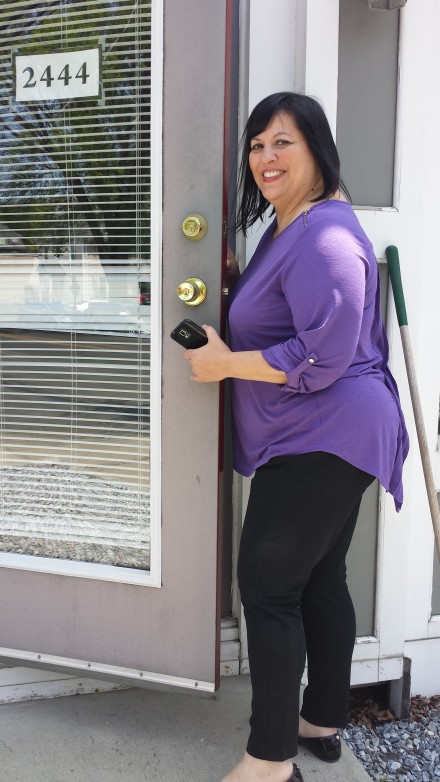 Board of Education member Maria Pereira, the subject of a historic boycott by four school board members, writes in a commentary the strikers must "stop behaving like petulant children on a playground and get back to the critical work they were elected to do, or they should be the ones to resign."
One must ask Bridgeport Board of Education (BBOE) Chair Bradley, Vice-Chair Larcheveque, McSpirit, and Mayor Ganim's illegal appointee Negron whether they fully comprehended the oath they took; "You solemnly swear or solemnly and sincerely affirm, as the case may be, that you will faithfully discharge, according to law, your duties as a Board of Education (BOE) member to the best of your abilities; so help you God or upon penalty of perjury."
As the only BBOE member who was born and raised in Bridgeport and received my entire K-12 public education from the BPS; I can state unequivocally I take this oath quite seriously.

Mayor Finch's constant efforts to interfere in the governance of the BOE, and his repeated efforts to privatize our true public schools had absolutely nothing to do with the well-being of our students, however it had everything to do with controlling a $245,000,000 Operating Budget, cutting deals with wealthy charter school investors, cronyism, patronage jobs and giving lucrative contracts to those in his favor. It was for these reasons, and because Ganim promised to never interfere with the governance of the BOE, give us the needed facilities for our children, and provide adequate funding for our severely underfunded school district that I supported him for mayor. However, Mayor Ganim has not kept a single commitment. I would like to state publicly I made the worst political decision of my life by supporting Ganim for Mayor, and I owe all my friends, relatives and neighbors an absolute apology for encouraging them to do the same.

What I am absolutely sure of is Democratic Town Chair (DTC) Mario Testa, Mayor Ganim, and BOE Chair Bradley are cut from the same cloth. They care not for the well-being of others, but for their own well-being; specifically, power, influence and money.

Interim-Superintendent Rabinowitz, who not-so-coincidentally is the first cousin of former Superintendent Connelly, a dear friend of Testa, is the sole employee of the Board, however she behaves as if Testa and/or Ganim are her supervisors, which is simply not acceptable. And although she has repeatedly refused to respect those Board members who oppose her on a variety of issues, have relentlessly pursued a search for her permanent replacement as superintendent, and to complete her evaluation that is now two years past due, she does not disrespect the four BOE members who support her unequivocally. What employer would accept such behavior from those they employ? Meanwhile, she is receiving 100% of her pension at approximately $90,000 annually, another $180,000 per year as our interim superintendent, a BOE vehicle, etc. With the assistance and support of Testa, Ganim and Rabinowitz; Bradley, Larcheveque, McSpirit and Negron issued a press release on behalf of the Board, in violation of Board Policy, asserting they care so much about our 21,000 students and their families, they are refusing to attend a single BOE meeting until I resign. Yes, you read that correctly. This is what is frequently referred to as an oxymoron.

On Monday, September 12th, just two hours after I filed a lawsuit against Mayor Ganim to remove his illegal BOE appointee, and just two hours before our regular meeting was to begin, the press was notified of the meeting cancellation before elected BOE members Sauda Baraka, Howard Gardner, Ben Walker, and myself were notified. Items of critical importance were to be discussed on Monday night including the historic Connecticut Coalition for Justice in Education Funding court ruling, which could mean millions in additional funding for our schools, the performance indicators for the Commissioner Network Schools, the staffing and turnover situation of our longest underperforming school, Columbus School, data on an electronic reading initiative, the hiring of over 55 certified staff members, etc.

Bradley, Larcheveque and Negron have the worst attendance records of the entire Board both individually and collectively, yet they think it appropriate they should demand my resignation when I have the best attendance and voting record of the Board. None of these Board members have offered a single substantive policy or initiative to move our students and district forward. In fact, Bradley has not attended a single Finance, Personnel, nor Facilities/Safety Committee Meeting. The facts are there is no BOE member who conducts more research, is more prepared, or puts in more volunteer hours fulfilling their duties as a Board member than myself.

If the powers that be in the City of Bridgeport can't handle the well-researched opinions, objections and views of one school board member, then that says more about them than it does about me.

It is illegal for our teachers to "strike" due to their critical importance to the academic well-being of our children, therefore they would likely be arrested if they were to do so. However, three duly-elected BBOE members, and Ganim's illegal appointee feel it is completely acceptable to go on "strike," which accomplishes absolutely nothing except to distract us from doing the work of the most important Board in the City of Bridgeport.

In closing, Bradley, Larcheveque and McSpirit need to decide they are either going to stop behaving like petulant children on a playground and get back to the critical work they were elected to do, or they should be the ones to resign. I for one would prefer we all just get back to work because over 21,000 BPS students rely on us to do so.