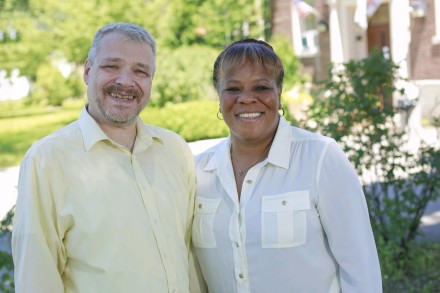 One week from the Democratic Town Committee endorsement, 138th District Leader Maria Pereira is throwing her support behind Timothy Bassey and Michele Small to oppose Upper East Side incumbents Anthony Paoletto and Nessah Smith in a September primary.
Pereira backed Paoletto and Smith two years ago but has had a falling-out with them. A number of Democratic primaries are expected for City Council, school board and city sheriff positions. Party regulars will convene July 24, 6 p.m. at Testo's Restaurant to back candidates.
Bassey, a city resident for 40 years, has a bachelor's degree in English from Keene State College. He enjoys photography and ballroom dancing, something that may come in handy in city politics where footwork dexterity is necessary. Small is president of the 376-unit Nob Hill Condominium Association. She has assisted the district organizing a number of community events.
"Both candidates feel that our current City Council members have failed to keep their campaign promises, therefore they look forward to speaking with the residents of the 138th District on plans for taxes, funding our public schools and addressing the surge in serious crime in the 138th District," says Pereira who appears to hold the cards for the district endorsement and recruited the candidates to seek office. "Politicians must be held accountable for keeping their campaign promises."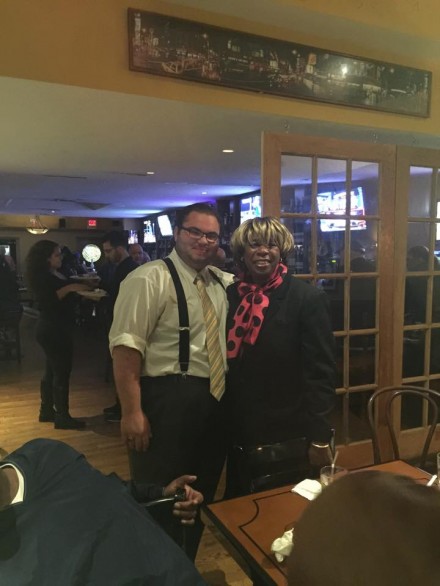 Although Pereira, as district leader, is backing Bassey and Small, the incumbents will be supported by Mayor Joe Ganim and Town Chair Mario Testa. Paoletto is deputy treasurer of the mayor's exploratory committee for statewide office. Party endorsements in recent years haven't meant a whole lot in primaries.
Pereira, the self-styled piranha of city politics, seized control of the district in a town committee primary last year. She's on a collision course with the party establishment including Ganim whom she backed for mayor in 2015. As establishment fighters go she is the number-one lightning rod in city politics who gives as good as she takes, although often accused in the OIB comments section of loathe to compromise leading to fractured political relationships.
Paoletto, who became the youngest elected councilman in city history two years ago, is among the new faces of city politics. His father served the district for many years. Smith joined Paoletto as the Democratic nominees in the 2015 general election after she won a runoff by nearly two to one over James Morton after they were locked in a tie following the September Democratic primary vote with Morton running on then Mayor Bill Finch's line and Smith on Joe Ganim's line.
Pereira has success delivering candidates she backs in the district with relentless retail campaigning and detailed dossiers on candidates. As a candidate, she gave State House incumbent Charlie Stallworth a primary scare last year in the 126th District that includes the Hooker School precinct which is her base support. Stallworth ran up just enough numbers in his base support Wilbur Cross and Hallen precincts to edge out a win. JFK is the other precinct in the 138th District.
Given the political machinations of this council race, this is a good one to watch.