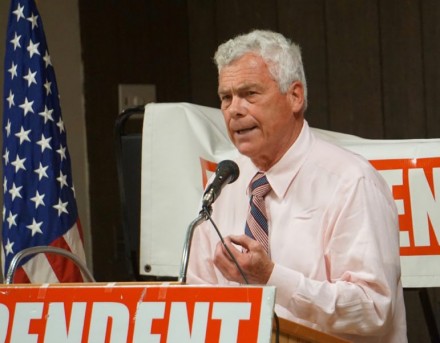 From Mark Pazniokas, CT Mirror:
Oz Griebel, a former Republican running for governor with a former Democrat, Monte Frank, as his running mate, qualified for the ballot Tuesday, the secretary of the state's office said. He joins Democrat Ned Lamont and Republican Bob Stefanowski.
Griebel, 69, a business leader who finished third in the Republican gubernatorial primary in 2010, will meet Lamont on Sept. 5 in the first debate of the general election, which will focus on the state's economy. Stefanowski has declined to participate, but he and Lamont are expected to meet in five other debates.

The secretary of the state's office announced Tuesday evening that the Griebel-Frank ticket has submitted more than the 7,500 signatures necessary to qualify for the ballot as petitioning candidates. Griebel had sought the endorsement of the Independent Party on Sunday, but the group instead cross-endorsed Stefanowski.

There will be at least five names on the gubernatorial ballot: Griebel once and Stefanowski and Lamont twice. The Democrat has been cross-endorsed by the Working Families Party. Rod Hanscomb of the Libertarian Party and Mark Stewart Greenstein also have petitioned for a place on the ballot.
Full story here.