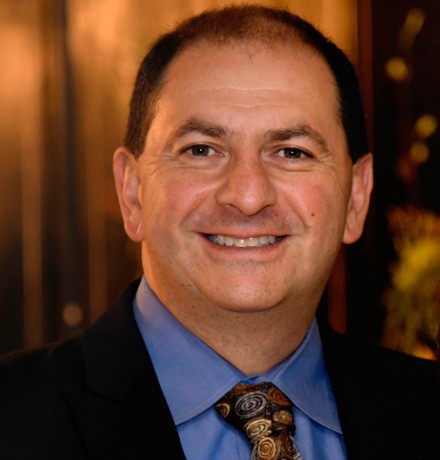 Dan Onofrio, a partner in three Rita's Ice franchises in Connecticut, has been tapped to replace Mickey Herbert as chief executive of the 700-member Bridgeport Regional Business Council, according to a news release issued by the board of directors. Herbert's final day is October 31. The business organization covers Bridgeport, Stratford, Trumbull and local chamber affiliates.
In 2015 Herbert was one of the few high-profile business leaders to support Joe Ganim's return to the mayoralty. Herbert co-founded the Bridgeport Bluefish baseball team in 1998. He had a successful entrepreneurial career in health care. Following a heated primary and general election in which regional business leaders donated heavily to the losing campaigns of incumbent Bill Finch and Mary-Jane Foster, the business community needed someone who could communicate with Ganim. The gregarious Herbert took on the role as business chief as a transitional bridge following Paul Timpanelli's retirement until the business organization brought on a longer-term leader.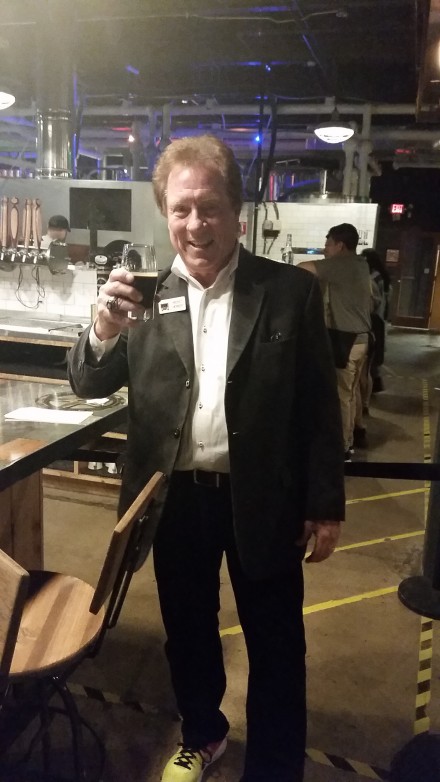 Herbert's two-year tenure at the BRBC included a collaboration with the University of Bridgeport's Marketing Class and People's United Bank's Marketing Department to modernize branding for the BRBC including an upgrade of the organization's social media engagement. Herbert's enthusiastic flourish added a refreshing point of view to a stodgy business environment. He chronicled on a weekly eblast basis Mickey's Mail that provided updates on the inner workings and interests of the business group.
"It is with great pride that I will turn over the reins of the BRBC later this month to Dan Onofrio," said Herbert in a statement. "I am confident he will continue to transform our region's premier business association–a task I have enjoyed immensely for the past two years. Dan has demonstrated unbridled enthusiasm and a commitment to sustain and grow our entire business community, both large employers and small–essential components in his new role as CEO of the BRBC."
Onofrio is a partner in three Rita's Ice franchises in Connecticut. His corporate experience includes Environmental Data Resources where he advanced to executive vice president of Operations and GM of Business Systems Operations from 2006 to 2017.
"Historically, the BRBC and its affiliate Chambers and Programs, have been at the forefront of addressing key issues impacting our region," said Onofrio. "I'm truly honored to have been selected for this very critical role in our community. We all have a significant and important role to play to ensure our community and region are thriving. I'm thrilled to be joining the conversation and working towards strategic solutions to some of the challenges we face as a business community. I can't wait to roll up my sleeves, together, with our dedicated staff, affiliate chambers, board, members, local and State officials and volunteers to continue building upon the past successes and working towards a prosperous future full of opportunity and growth for the businesses and stakeholders that make up the Bridgeport community."
At the Greater Valley Chamber of Commerce, Onofrio co-founded the Young Emerging Professionals, an affiliated business networking group for professionals under 40 and was honored in the Fairfield County Business Journal's "40 under 40" in 2009. Onofrio's education includes a BS, International Business, University of New Haven and Computer Engineering, Rochester Institute of Technology. He lives in Derby with his family.
"We are thrilled that Dan Onofrio is joining the BRBC team," said Kate Hampford Donahue, President & CEO of Hampford Research Inc, board chair of the BRBC. "He brings a unique corporate and entrepreneurial perspective to our organization and his work in the not-for-profit world has prepared him well to embrace the challenges and opportunities here in the Bridgeport region. Dan's inclusive management style, unbridled energy and operational expertise will serve him well in his new role and I'm confident he will have a very positive and far reaching impact on the greater Bridgeport business community."