The last mail pieces are dropping. Phone lines have hit a feverish pitch. Campaign operatives have identified their votes. Now it's just a matter of yanking them out the door. That's what you do in primaries.

In most of Bridgeport and a piece of western Stratford Democrats will decide if Ernie Newton cements his quest for redemption, incumbent Ed Gomes solidifies warhorse status or State Rep. Andres Ayala makes history as the first Latino to represent Bridgeport in the State Senate. All the campaign camps say they have enough votes to win, it's a question of dragging them to the polls.
The Ayala camp will likely start the day with the most votes judging by the return of absentee ballots. That means Ayala just needs to stay close on the machines. The Gomes camp hopes its ground operation and name recognition of their candidate will provide a machine-count cushion. The Newton camp says it has the most passion and it's passion that goes to the polls. Gomes has been endorsed by the Connecticut Working Families Party so that means he has a ballot spot in November. Will he keep the November ballot spot if he does not prevail Tuesday?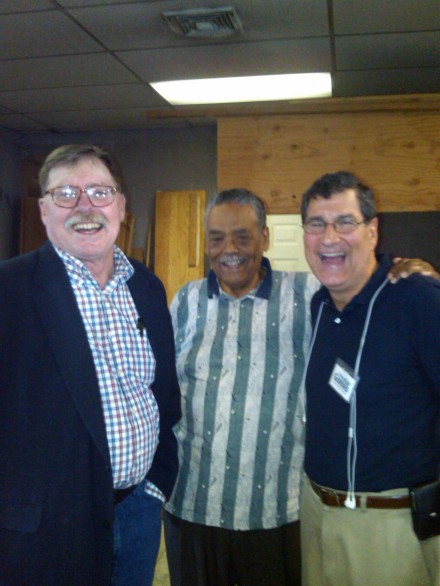 The city's East Side and the Hollow provide the added dimension of the State House battle between endorsed Democrat Christina Ayala and challenger Angel Reyes who will appear on the ballot on Line B right after Andres Ayala who relinquished his seat to run for State Senate.
Oh, did we forget about the statewide races? Fifth District Congressman Chris Murphy, the endorsed Democrat, faces a challenge from former Connecticut Secretary of the State Susan Bysiewicz for U.S. Senate and Bridgeport resident Chris Shays is challenging Linda McMahon on the Republican side for U.S. Senate. The respective winners will face off in the November general election.
(Note about video above: Newton campaign strategist Vinny Mangiacopra's having some fun with Gomes Campaign Manager Marty Dunleavy who Vinny says was talking trash. Video has a few naughty words. Those words are never used in political campaigns, are they?)