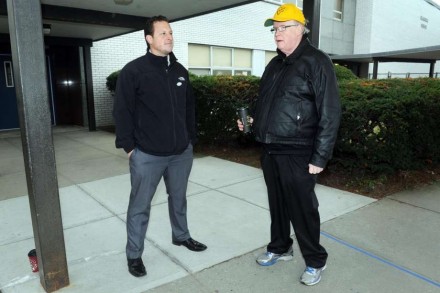 Less than a week from a third Democratic primary for City Council in the North End 133rd District, about 100 voters have requested absentee ballots, according to the Town Clerk's office. Of those about 50 so far have been returned so a good majority of the absentee requests will be counted Tuesday night in a race that's had strong absentee ballot implications in decisions rendered by Superior Court Judge Barbara Bellis who invalidated the results of two prior primaries.

The race pits former State Rep. Bob Keeley and zoning commissioner Anne Pappas Phillips against party endorsed Michael DeFilippo and Jeanette Herron. Herron is an incumbent who still represents the district, along with former City Council President Tom McCarthy, until a resolution of this contest.
What started last summer has segued through fall, winter and now spring.
In the most recent court action the Connecticut Supreme Court upheld Judge Bellis who overturned the results of the previous council primaries based on absentee ballot irregularities.
The cost hasn't been cheap. The city has paid out thousands in outside legal fees. The Democratic Town Committee, in support of the endorsed candidates, has done the same.
The first primary back in September ended in a tie between Keeley and Herron with DeFilippo the leading vote producer. A recount included a previously unaccounted-for absentee ballot for Herron giving her a one-vote edge. Keeley challenged the results. Bellis ordered a new primary.
In the do-over Keeley was down 18 votes to Herron with DeFilippo once again leading. Keeley, who did not win the machine count, and Phillips challenged the legality of their opponents absentee ballot operation. Bellis concurred, ordering another primary. Bellis said Democratic Town Chair Mario Testa prevailing upon Police Chief AJ Perez to assign a police officer to pick up absentee ballots was an abuse of the election process. The case was appealed to the Connecticut Supreme Court which upheld Bellis.
The four candidates squared off on opposing Democratic Town Committee slates four weeks ago with DeFilippo and Herron winning handily. But this council race is a different animal with the four facing each other heads up with the caveat that the two top finishers make the general election against Republicans Michele Minutolo and Neville De la Rosa.
So on Tuesday, another primary will take place. Will this one finally bring resolution, or another court challenge?