Minority party representation.
That was part of my pitch to a sweet gathering Tuesday night at the Black Rock Library discussing Bridgeport government, how it's supposed to work and how it really works.
Lots of OIB friends attended, and I met a bunch of new folks in town eager for city information. State Senator Ed Gomes, City Councilmen Angel DePara and Bob Troll Walsh, marketing guru extraordinaire Caryn Kaufman, retired Superior Court Judge Carmen Lopez and hubby Judge Dale Radcliffe, newly elected Board of Education members Pat Crossin and Maria Pereira, Library Board member Sly Salcedo, former State Representative Bob Keeley, former City Clerk Tom Mulligan, The Bridgeport Kid, John Soltis (John from Black Rock) and a whole bunch more.
Fairfield University professor Don Greenberg opened the discussion highlighting sections from the City Charter, the role of the mayor, City Council and various boards and commissions. Then it was loudmouth Lennie's turn to talk about a brief history of Civil Service (Socialist Mayor Jasper McLevy's gift to the city) the mayors I've covered and worked for and some of the items the city needs to work on.
We touched on a boatload of topics. Jim Carbone, who built Modern Plastics in the city's West End, talked about the need to break the Dem stranglehold on the city. My suggestion was minority party representation on the City Council. Trumbull has it for its legislative body. Why not Bridgeport through a charter change? These things don't happen overnight, I explained, but that's an area where city Republicans can make their mark, especially after losing two BOE seats (under minority party representation) to the Working Families Party.
I did not notice, while I was frothing about the successful work of the Working Families candidates Sauda Baraka and Maria Pereira, but there was Maria in the audience raising her hand as I was talking about the hard work those candidates put into getting elected.
Lots of questions from the audience.
Can Mayor Bill Finch get reelected? Yes, I responded, but he has some work to do. He must focus on marketing the city, building coalitions in state government to aid Bridgeport projects, and meeting regularly with private sector decision-makers for business recruitment.
Will Steel Point development ever happen? I passed that baby right over to Nancy Hadley, the city's former director of economic development, also in the audience. Part of the problem in the past, Nancy explained, was the lack of all the parcels assembled for the task. She now thinks all the pieces are in place for the developer to move forward and make revitalizing 52 acres on the East Side a reality. Let's hope so.
Why is Mario Testa, Democratic Party chair, involved in politics? He likes the game, I explained, the power, the positioning, leveraging local political support for a say in state politics. That's what party chairs do.
Is there hope for the city? Yes, yes and yes. Never give up.
Party With Us
Okay kids, mark your calendar. Monday, Dec 7, 5:30 p.m. Join us for our annual holiday bash, at Épernay Bistro, 272 Fairfield Avenue, in beautiful downtown Bridgeport. If you've never tasted Chef Peter Wroe's food you haven't lived. Check out Épernay and join us to spread the best rumors in town. First cocktail on OIB, plus sweet eats by Peter who is opening the joint especially for us. Épernay is usually closed on Monday. Check out www.epernaybistro.com.
A Body Slam From Chris Keating, Hartford Courant
Linda McMahon, in her campaign to unseat U.S. Sen. Christopher Dodd, has repeatedly distanced herself from the business that made her rich and propelled her aspiring political career — professional wrestling.

In TV commercials and campaign brochures, McMahon mentions that she operated a highly successful business with her husband that had once gone bankrupt. But the commercials never mention wrestling.

Now, one of the best-known champion wrestlers of the 1970s and '80s is bursting from behind the curtain, vaulting the ropes and trying to disrupt the match in progress — an annoyance and political distraction that McMahon does not need.

Superstar Billy Graham is speaking out against the woman he says made millions from the violence, sexual exploitation, blood and excesses of professional wrestling. What outrages him particularly, he says, are recent attempts to sanitize the wrestling mega-enterprise whose sexy women wrestlers once performed in "lingerie matches" and were still posing nude in Playboy as recently as 2008. He views this toning down as a huge act of hypocrisy — an attempt to graft a family-friendly face onto a business that has been anything but.

After operating the highly successful World Wrestling Entertainment empire for years with her husband Vince, Linda McMahon has resigned as chief executive officer and is campaigning full time against four fellow Republicans for the right to face Dodd in November 2010.

Graham makes no bones about his love-hate relationship with the McMahons, which started years before Linda McMahon emerged as a candidate for public office. The WWE, an attorney for Vince McMahon and Linda McMahon's campaign all denounce Graham as a bitter former employee with zero credibility.

Nonetheless, his promise to dog her campaign threatens to keep the gritty and, to many, unsavory aspects of professional wrestling's past a part of McMahon's run for a seat in the U.S. Senate.
For the full story: www.courant.com/news/politics/hc-superstar-mcmahon-critic-111.artnov18,0,2728609.story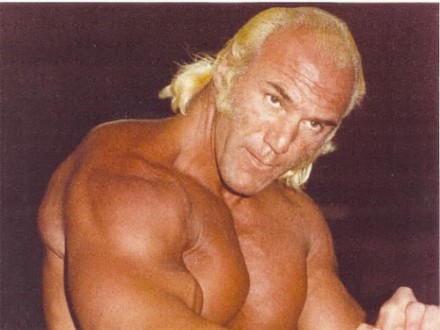 The Maltese Falcon
The Big Read Closes in a BIG Way!

Experience LIVE Radio Drama

FREE This Thursday

Bridgeport and Shelton's Big Read for the fall of 2009 concludes this Thursday, November 19, with a fabulous Live Radio Show Adaptation of Dashiell Hammett's classic crime drama, The Maltese Falcon.

Performed and adapted by Connecticut Free Shakespeare, the show will be broadcast live on WPKN-FM 89.5 radio.

The audience, both at the theater and those listening on WPKN, will hear a story that employs Hammett's knack for engaging dialogue and his understanding of the depths of the human soul.

The radio performance, replete with period music and real sound effects, will bring back old-time radio for a an evening of unmatched entertainment.

Whether you attend the live broadcast at The Watermark in Bridgeport or tune in live to WPKN, the falcon is sure to circle in your imagination, making you wonder why radio drama is no longer as popular as it once was.

When:

This Thursday, November 19th

Preview performance: 3:30pm

Closing performance: 7:30pm

Where:

The Audiorium at The Watermark, 3030 Park Avenue, Bridgeport

*Refreshments courtesy of The Watermark at each performance!*
Support The Arts
December 3, 4, 5, 6 Bridgeport's Artful gifts trail. City art organizations will open their doors for holiday shoppers and art lovers this season. The city will be alive with original art and hand made gifts at ten Bridgeport art venues. Throughout the first weekend in December.

The groups have come together to create art lovers "trail" accessible by car, that tours from Black Rock to the East End through Downtown. The venues included will be Framemakers Frame Shop and Art Gallery, Port Coffee House, The Gallery at Black Rock, Day One Skate Shop and Artspace, City lights Gallery, The Bridgeport Public Library, Reads Artspace, Am Fab Art and Design Center, The 305 Knowlton Street Artist Studios, and Avant Garden Temporary Gallery. Our city has a lot to offer by way of interesting, affordable handmade art and gifts and we want to let the public know that shopping Bridgeport can be a unique and rewarding experience.

The participating art venues will all be hosting events and shows during the course of the long weekend starting Thursday night with a first Anniversary Celebration at The Gallery at Black Rock with a new Show of works on Paper by Charlie Walsh. Saturday and Sunday all venues are open to the Public with affordable and original gifts and Artwork. A tree lighting on McLevy green will be supplemented by a party with Mrs. Clause at City Lights Gallery and open Gallery at Reads Artspace. Throughout the city there will be art and handmade gifts for sale. Many of the venues will have an eye to the affordable art and gifts with Holiday Shoppers in mind.

The groups have banded together to let the public know that there is Fantastic art and great shopping throughout the city during the holiday season and year round. There will be something for everyone throughout this weekend.

This will be a great way to get your shopping done have fun and support the Arts in Bridgeport.

For information please contact Eileen Walsh at The Gallery at Black Rock, 203.814.6856