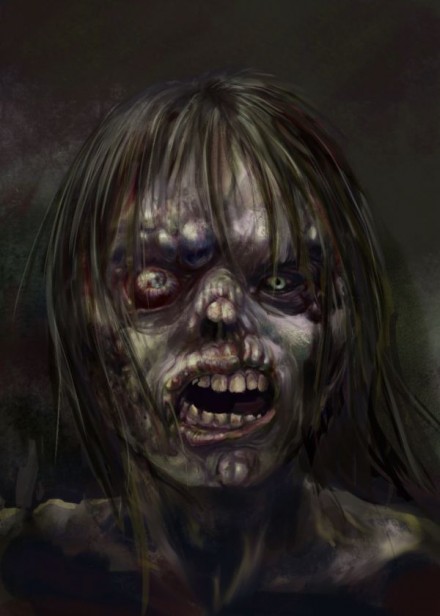 The Connecticut Post on Sunday published a package of stories (Inside the Machine) examining Mayor Bill Finch's primary win over Mary-Jane Foster: the warchest, the role of the party apparatus, hundreds of "consultants" hired to churn out the vote, the bulging absentee ballot operation led by Democratic Town Chair Mario Testa and the queen of ABs City Councilwoman Lydia Martinez.

It appears pols involved in Mario's and Lydia's mighty primary absentee ballot operation have collapsed from exhaustion. Just a handful of voters have cast a ballot via AB for the November general election while nearly 900 did for the primary. The aftermath of the primary is still more engaging than the general election less than three weeks away. Some OIB posters are questioning the mayor's pullout of debates, one as a result of  a scheduled city visit from Connecticut Department of  Energy and Environmental Protection Commissioner Dan Esty. If you want to look at pure pragmatic campaign politics, what does the mayor gain by attending debates against opponents Republican Rick Torres and petitioning candidate Jeff Kohut, both of whom are so relatively unknown and underfunded? What's the point?
But Lennie, Finch has an obligation to debate! Really? Much of the city electorate are brain dead (those who do not vote ). It's incredible how a majority of registered voters in the city have no clue how local government impacts their lives from police and fire, to development and education, to garbage pickup and parks, to spending and taxes, and a variety of other services. No clue.
Now if Finch had a competitive general election, as he had in the primary, it's a different story. He'd be debating. Instead he can be mayor and act like there's no election.
Rick Torres, who waged a competitive battle as the GOP mayoral candidate in 2003, has the ability to turn up the rhetoric, make some noise, but there's been very little rhetoric from Rick and perhaps that's by design? It's tough when you don't have money. When you're outgunned financially and out-manned you must make noise, shake things up.
Mary-Jane Foster received nearly 4000 votes. Don't assume a good chunk of those Democratic votes will go to Torres or Kohut. In 2007, Finch defeated Chris Caruso by 270 votes in a tough primary battle. Caruso challenged the results in court and was turned back. Caruso received 4200 votes in the primary. What happened in the general election? This:
Finch, 9604
Mike Garrett, Republican, 1580
Keith Rodgerson, Bridgeport First Party, 502
James Morton, petitioning candidate, 438
Milton Johnson, petitioning candidate, 378
Ralph Cennamo, Park City Party, 42
In the 2007 general election Finch built up large margins even in the precincts in which Caruso ran strongest in the primary. The citywide turnout was 23 percent. What's the over/under for the general election turnout next month hitting 20 percent?
If opponents are not talking to voters, the voters will not hear them, especially because the majority of Bridgeport registered voters are brain dead.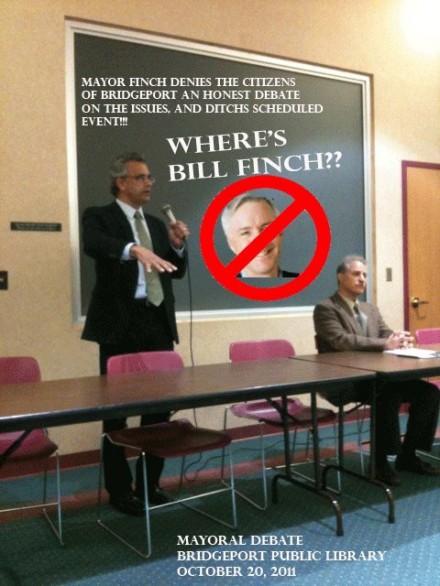 CT Post reporter Keila Torres Ocasio's take on the mayoral debate Thursday night without Finch:
While Mayor Bill Finch watched the body benders at the Ringling Brothers & Barnum and Bailey Circus, his mayoral challengers Republican Rick Torres and Independent Jeff Kohut battled it out Thursday in the first of two scheduled mayoral debates.
www.ctpost.com/local/article/Mayoral-debate-goes-forward-without-Finch-2229009.php