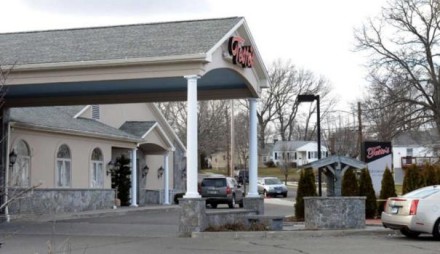 UPDATE: includes footage of Saturday's Democratic unity rally. Standing in his Bridgeport campaign headquarters Tuesday morning Ned Lamont contemplated the morning after, looking forward to a big primary win with an eye toward the paramount prize, a general election with his opponent who leads Connecticut's largest city totally on board to take out the Republican.


"If the results go as expected Joe should call you tonight."
"I hope so," Lamont responded enthusiastically. "Bridgeport is important."
In politics, when pragmatic minds come together, the intensity of a campaign can be wiped clean quickly.
Joe Ganim made the call Tuesday night following Lamont's big win. The next night they met at Testo's Restaurant, the mothership of Bridgeport politics, owned by Democratic Town Chair Mario Testa with a collection of heavyweight state pols that included Lieutenant Governor Nancy Wyman and Attorney General George Jepsen.
"There wasn't an ounce of tension," Jepsen told Brian Lockhart of the Connecticut Post. … "Joe and Mario very graciously from the onset of the conversation offered their full support any way they can be helpful. They didn't ask for anything."
Full story here.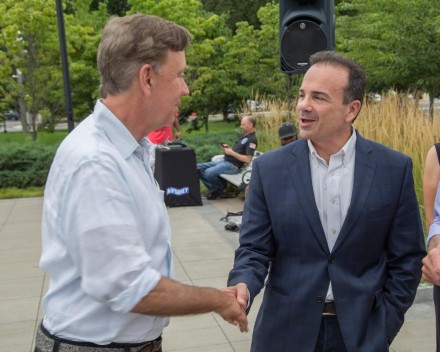 Based on Lamont's campaign pledges if he becomes governor, and can deliver, it would mean tens of millions extra for Bridgeport in school funding and extra dough to cover payments in lieu of taxes for tax-exempt properties as well as supporting an open, competitive process for a gaming destination in the city. Lamont has already offered what they want, no sense to ask anything else at the meeting, as Ganim eyes his mayoral reelection in 2019.
On Saturday Ganim attended the Democratic ticket unity rally in Hartford for the general election and received a shout-out from Lamont. See video above.