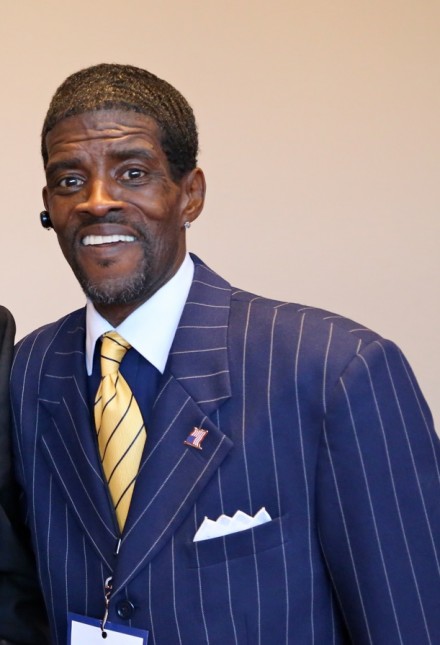 Politics is a crazy business. It takes endurance, timing and patience. Down one day, up the next. Banned to parts unknown, resurrected by events. Ernie Newton for sure knows the highs and lows of political life. Just when you think he's out, he positions back in.

The other night Democratic insiders appointed him to the Connecticut Democratic State Central Committee comprised of two representatives from each of the state's 36 senate districts. These are the folks who conduct state party business, select a chair and become super delegates to state party conventions. It means party regulars pay attention to you. Politics is all about relevance. Examining Newton's up and downs is enough to cause whiplash.
Newton was a young music teacher when he was elected to the City Council in 1981 and was quickly named president of the body. It didn't take him long to become noticed, attired in flamboyance that would do musician Doc Severinsen proud complemented by a syntax known as Ernie-speak. Leveraging an East End base of support, Newton won a seat in Connecticut's 124th State Assembly District. As he represented constituents, sometimes taking on the political establishment in the cause for a second-chance society, he also battled substance abuse that he eventually managed to get under control. He won a special election to replace Alvin Penn, who passed away in 2003, in Connecticut's 23rd Senate District. But Newton had lost his way to temptation. Federal investigators moved in against Newton who was charged with public corruption. He responded he was the Moses of his people who fought for the little guy.
Newton entered a guilty plea, received five years, did his time and reemerged in 2012 as a candidate to reclaim his former State Senate seat running on "redemption and opportunity." He surprised many by capturing the Democratic endorsement over incumbent Ed Gomes and then State Rep. Andres Ayala.
Ayala defeated Newton in a close race, with Gomes a distant third in a Democratic primary. The State Elections Enforcement Commission, however, launched an investigation that was referred to criminal investigators who asserted Newton had violated Connecticut's Citizens Election Program of publicly funded races. Newton professed his innocence. Undeterred, he ran for his old State House seat but lost to Andre Baker in a 2014 primary.
Newton subsequently went to trial and received a mixed verdict from a jury on charges of falsifying $500 in campaign donations that led to approval of roughly $80,000 in public campaign funds for his 2012 Democratic State Senate primary race.
In March of 2015, noting he received no personal financial benefit, Superior Court Judge Julia Dewey sentenced Newton to just six months in state prison for violating campaign finance laws. Dewey allowed Newton to remain free pending appeal. After his sentencing Newton took an optimistic tone, declaring "Everything will turn out just fine." The state legislature had also passed a law prohibiting some felons from participating in the public money program, known informally as the Ernie Newton law.
With his appeal pending, Newton has assumed a lower profile in the last year opting not to run for a state legislative seat this cycle. Last year he publicly supported Joe Ganim's return to the mayoralty and was part of a campaign apparatus that helped to register an estimated 1,000 felons who bolstered Ganim's second-chance message in his September 2015 primary comeback win on his way to general election victory.
Newton has proven one thing for sure, when facing adversity in politics don't run and hide, remain engaged and an opportunity could emerge.