State Senator Marilyn Moore on Wednesday submitted to the Registrar's Office roughly 3,900 presumed signatures from Democratic electors in the city in her campaign to qualify for a September 10 primary against incumbent Joe Ganim. She'll need roughly 2,500 validated signatures, representing five percent of registered Democrats, to make the ballot.
A number of the signatures will be disqualified because signers were not registered Democrat voters, but this total generally represents a sizable cushion to qualify for the primary.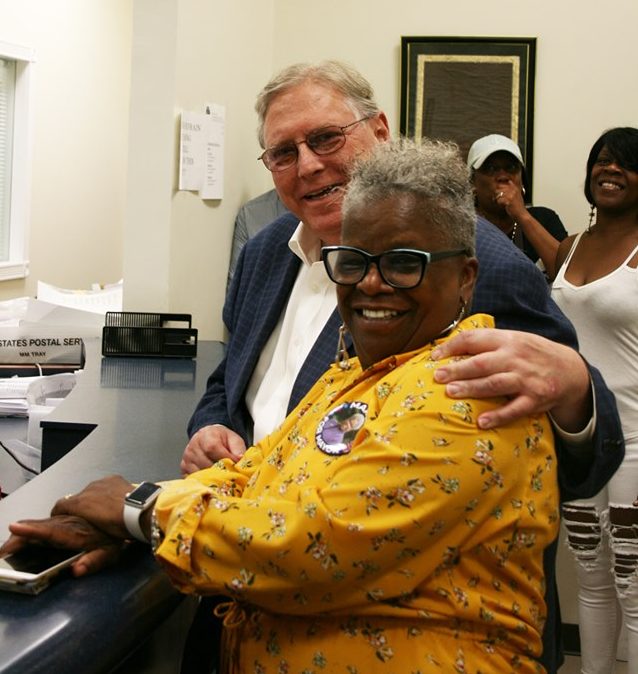 Moore dropped off a majority of the petition sheets joined by her candidate for town clerk, two-time mayoral candidate Chris Caruso who will serve as a campaign watchdog given his anti-establishment leanings in his four-decade political career.
Over the next several days elections officials will match the petition signatures against voter files for approval. If petition canvassers fish where the fish are–armed with voter registration sheets going door-to-door–it produces a higher percentage rate than, say, perching in front of a supermarket not knowing what you'll get.
Even if 25 percent of the signatures are invalidated Moore's campaign has presumably provided a deep cushion to make the ballot.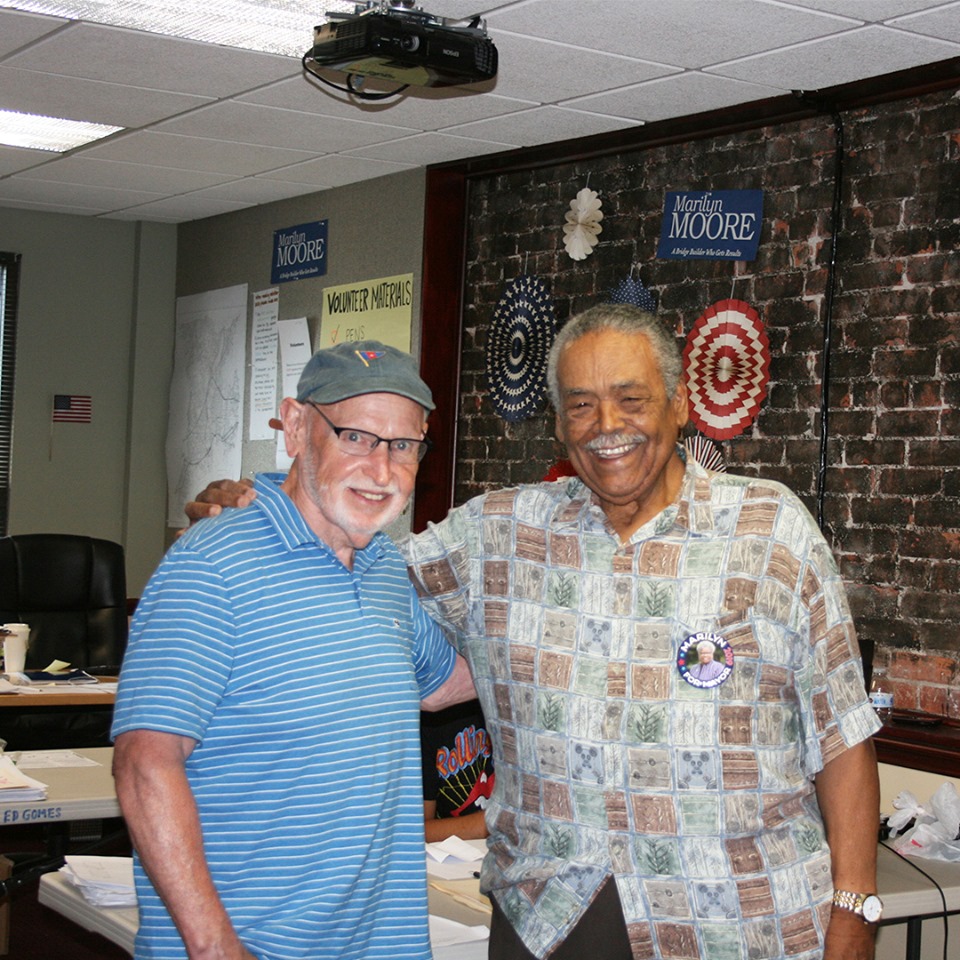 The campaign season has now entered a sensitive timeline administered by the state election calendar.
Absentee ballots, by state law, become available August 20 so that means the candidate ballot order must be set by late next week.
Absentee ballots will play a major role this cycle, particularly in districts featuring high senior citizen and public housing residents such as the West End, West Side, South End, East Side and Upper East Side neighborhoods.
Ganim's political forces are proficient scouring serial absentee ballot electors to bank votes going into primary day. This requires Moore's campaign operation to churn out a primary-day vote to withstand the absentee bulge.
Moore submitted her petitions as a slate including candidates for city clerk, town clerk, Board of Education and sheriff slots.
Elections officials will also review challenge petitions submitted by City Council candidates.
Moore's camp issued this statement:
"Bridgeport needs a mayor who is willing to put forward a bold plan to revitalize our city and restore the confidence of voters. And that's what I believe these petition signatures demonstrate. We collected more than 3,900 signatures in less than two weeks. This shows that voters want a new administration that will transform Bridgeport into an open, welcoming, vibrant city that we can all be proud of. I have been humbled by the support of our city.

"The success of the petition drive is the result of the hard work by dozens of committed volunteers who talked with voters across every district in Bridgeport. This is a significant milestone, not just for our campaign, but for thousands of Bridgeport residents who want a new direction for our city.

"We want Bridgeport to be a place open to everyone, where every worker has an opportunity to succeed and thrive. Bridgeport residents have had enough of an administration that has neglected our schools, mismanaged the police department, and has sat quietly as public safety has worsened over the last three years. Enough is enough. Bridgeport government should serve all residents, not just those who are well-connected with this administration.

"This is a fight for justice, integrity and the future of our city. We can't get it wrong. We need a mayor who will get it right. That's why I am running for Mayor of Bridgeport."