Marilyn Moore supporters have filed complaints against Mayor Joe Ganim including contesting the results of the September 10 Democratic primary claiming absentee ballot abuses. When that happens expect return fire. Former City Councilman Joel Gonzalez has filed three complaints against Moore, the latest centers on her nonprofit Witness Project of Connecticut whose mission is "to increase awareness, knowledge, screening and early detection behaviors in African American women in an effort to reduce the number of women diagnosed with later stages of breast cancer," according to the organization's Facebook page.
Gonzalez asserts the state senator and mayoral candidate has been raising money at a time the public charity is listed as inactive, according to state records, something that can draw fines from the State Department of Consumer Protection where Gonzalez lodged his latest complaint. It can also create IRS issues based on the nonprofit status.
Gonzalez included in his complaints as exhibits screenshots of Moore's personal Facebook page.
"Sooner or later she has to answer," says Gonzalez, a regular contributor to the OIB comments section. "I am not making it up. All the documents you see are things she submitted. This is a legitimate complaint."
Gonzalez, who supports Ganim, says he filed these complaints on his own with no prodding from the Ganim campaign.
Gonzalez has also filed two complaints with the State Elections Enforcement Commission accusing Moore of illegally collecting petition signatures for her qualified primary run and effort to appear on the Working Families Party line that fell short of the required amount for November ballot access.
Barring a court order for a new primary, Moore is waging a write-in campaign for November.
Moore told the Connecticut Post regarding Gonzalez's consumer protection charge "It's not me. I have not done any fundraising," she added, explaining that the last time she raised money for the Witness Project, which links poor women with breast cancer services, was 2017.
It begs the question who would have access to Moore's Facebook page to request donations? Many of her campaign supporters made donations to her organization that has helped hundreds of women.
There's nothing sinister here, but these complaints and Moore's failure to execute the simple task of securing roughly 200 verifiable signatures to appear on the November ballot raise questions about Moore's organizational skills, her attention to detail and understanding of process, something some of her supporters share privately but not publicly.
Let's give Moore the benefit of the doubt that she did not load these fundraising posts on her page. Well, someone did.
So far Moore's default response to all these allegations is not me, I did nothing wrong.
What's wrong with taking some ownership? "It's an oversight and we'll fix it."
Facebook screen shot of April 30, 2019 post was taken Oct. 11, 2019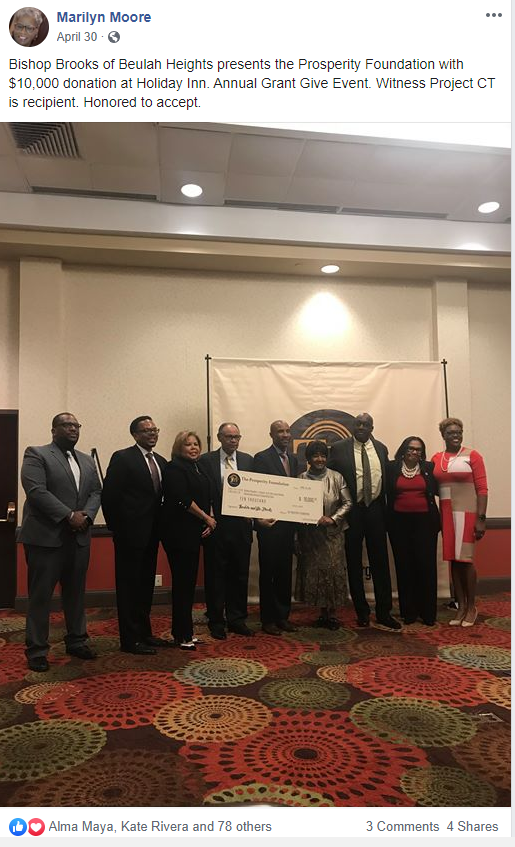 And this as well from Oct. 23, 2018: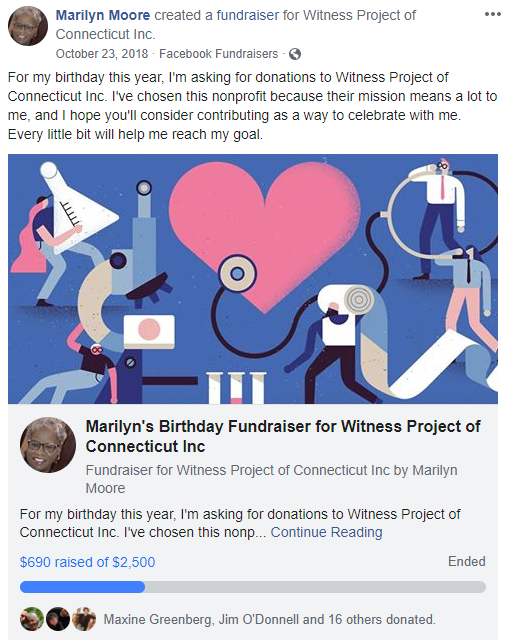 What follows is Gonzalez's complaint: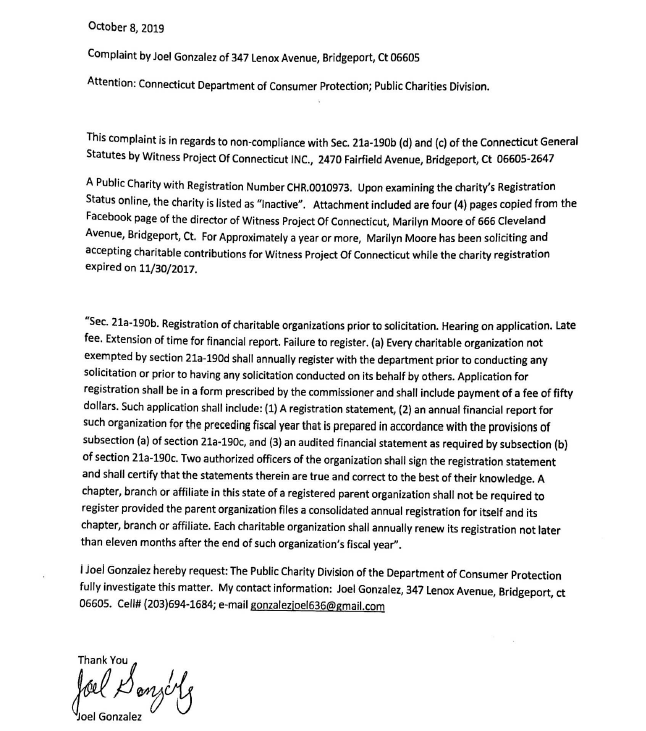 Among the exhibits: