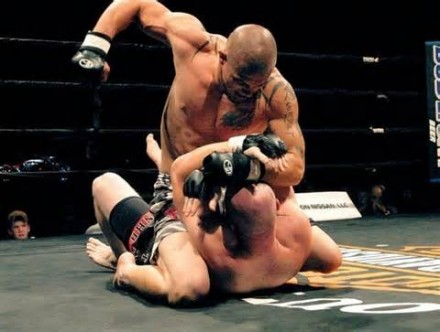 Former State Senator, now state motor vehicle commissioner, Andres Ayala promoted legislation to allow the Mixed Martial Arts blood spectacles at the Webster Bank Arena. With Ayala behind the wheel of the DMV, the state senators representing Bridgeport, Marilyn Moore and Ed Gomes, have counted it out.

More on this from CT Post scribe Ken Dixon:
"I just think that of all the things we need to bring into Bridgeport, Mixed Martial Arts, I think is just too violent," Moore said (Thursday). She said that figures provided to her indicating that one night of fighting would bring $125,000 to the city, were optimistically trumped up. "I have talked to the restaurateurs down in Bridgeport and their general feeling is for the most part there are a couple restaurants that get the business in Bridgeport. The people come in for the entertainment and leave. It's a violent sport and I'm not for it."

"I admire sports and I'm not squeamish about somebody hitting somebody, but the thing of it is, boxing, to me, is a sport," Gomes said. "When you sit on somebody's chest and beat his face in, it's not a sport, it's a fight. I've seen fights in the street and I've been in fights in the streets, but I don't count that as a sport. I'm not going to vote for it."
Full story here.