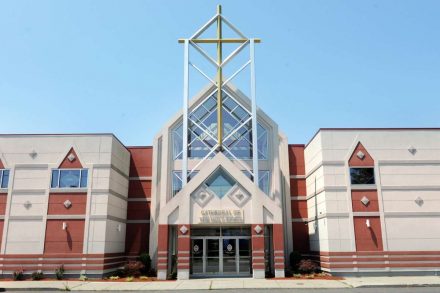 The controversial former chair of the Board of Education Kenneth Moales is on the verge of losing his East End church and affiliated properties deep in mortgage payment debt.
From Dan Tepfer, CT Post:
The pastor of an East End church under foreclosure urged city officials Tuesday to take his properties by eminent domain.

"I'm putting out a public request," the Rev. Kenneth Moales Jr. told Mayor Joe Ganim, state Sen. Marilyn Moore, D-Bridgeport, and City Council members during a Zoom session Tuesday afternoon. "Without your support we are done."

Ganim told Moales he was concerned about the situation but was noncommittal to his proposal. Moore said she would commit to sending a letter to the state attorney general regarding the loan situation.

U.S. District Judge Jeffrey Meyer recently granted a temporary stay to Moales of the judge's eviction order pending an appeal of the eviction to the U.S. 2nd Circuit Court of Appeals.

Moales, a former chairman of the city's Board of Education, is senior pastor of Prayer Tabernacle Church of Love, Cathedral of the Holy Spirit and chief executive of CREAM Enterprises, a construction and management company. Through his church he owns 15 parcels of land in the East End.
Full story here.