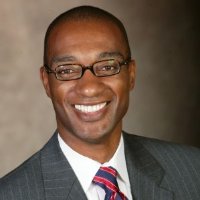 Update here. As the battle wages for turf, money and legislative votes in the high stakes location for a third casino in Connecticut, David Collins of The Day shares that Uri Clinton, senior vice president at MGM Resorts International building a casino in Springfield, Massachusetts, rolls a compelling argument–trying to derail a competing northern Connecticut casino–that "the southwestern part of the state, because of its proximity to the New York City metropolitan area, is the richest market to mine and the most lucrative for the state to develop."

From Collins' story:
Hello, Bridgeport. Here's an opening for someone to once again suggest this as an economic driver for your poor city, which could leverage its vast waterfront and connection to ferries, trains, highways and New Yorkers.

If nothing else, Clinton's testimony proved the state needs a lot more information and needs to do some serious homework before moving forward with commercial gaming, a whole new enterprise.

I suggest hiring the folks who helped Massachusetts and Maryland craft their laws, if it goes that way. The state certainly can't just act on some proposed bill coughed up by the tribes.
Full story here.