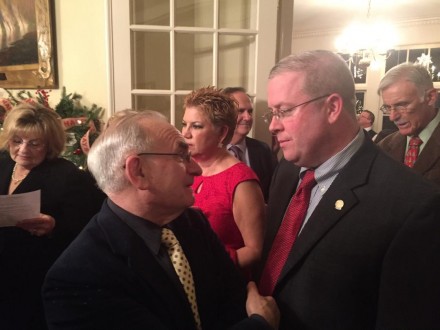 If it happens, this one has the makings of a political battle royal. City Council President Tom McCarthy is considering a primary challenge of freshman State Senator Marilyn Moore who upset incumbent Anthony Musto in a 2014 Democratic primary. Musto is now the elected treasurer in the Town of Trumbull where McCarthy must do well in the city-suburban district that also includes a portion of Monroe. McCarthy says he's receiving strong encouragement to challenge Moore, but has not made a final decision.

McCarthy supported Musto in 2014 when Moore ran up large pluralities in Bridgeport including McCarthy's North End precincts where he has a solid constituency to offset Musto's suburban performance.
Most of the city's political establishment backed Musto. Moore ran as a party outsider, backed by reformers opposed to then-Mayor Bill Finch. She ran up heavy pluralities in African American precincts such as Wilbur Cross where she crushed Musto 333 to 40 on her way to a general election victory.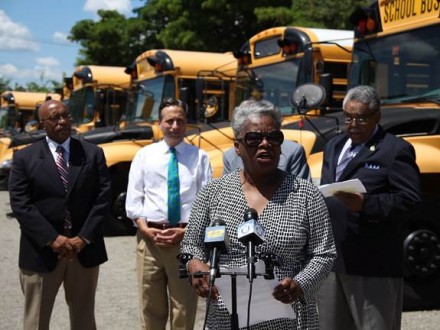 Connecticut's 22nd State Senate District covers all of Trumbull, the north and western portions of Bridgeport and about one-third of Monroe.
McCarthy enjoys a strong relationship with Democratic Town Chair Mario Testa who will help craft the city delegates for the endorsement session that will be scheduled in May for an August primary. McCarthy must also schmooze Trumbull pols for organizational support. Trumbull Democratic Town Chair Tom Kelly says McCarthy has not approached him about a potential state senate run. Challengers to the endorsed candidate can wage a primary by securing 15 percent of support at the convention or in lieu of that petitioning onto the ballot.
Moore will certainly accentuate the power of incumbency in her reelection that includes voting to cut automobile taxes, securing millions more in state funds to Bridgeport and active school construction in her district.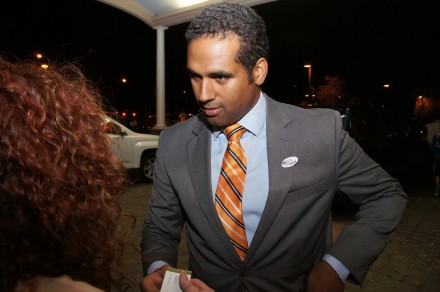 Meanwhile Board of Education Chairman Dennis Bradley continues to make the rounds schmoozing support for a potential primary against incumbent Ed Gomes who represents Connecticut's 23rd District covering about two-thirds of Bridgeport and a portion of western Stratford. As an incumbent Gomes was defeated in a 2012 primary by Andres Ayala. Gomes reclaimed the seat in a special election last year after Governor Dan Malloy appointed Ayala commissioner of the state Department of Motor Vehicles. Ayala recently resigned as commissioner following fallout over DMV services that led to long lines and vociferous complaints.
If McCarthy and Bradley are to become primary challengers, they must make up their minds soon if they want to qualify for Connecticut's Citizens Election Program of publicly funded races, a laborious process requiring $15,000 raised in small donations to secure a larger pot of public moolah.