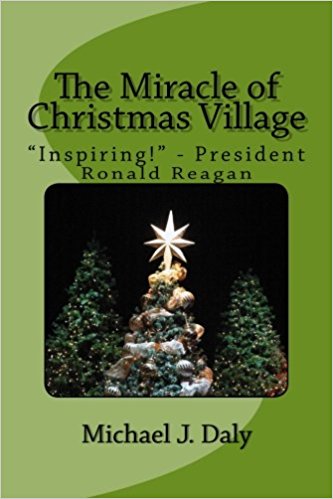 In this season of revelation, ex-Mayor Lenny Paoletta and Connecticut Post columnist Michael Daly will host a presentation about their book The Miracle Of Christmas Village, Dec. 8, 6:30 p.m. at the Burroughs Library, 925 Broad Street. Books available at $8.
Blending a combination of fearlessness and firmness 40 years ago, Paoletta inspired a regional kinship that rallied people for a united cause.
On December 7, 1982 an arsonist slipped into Beardsley Park and set fire to the Police Activities League's Christmas Village, that for more than 25 years had been the site of a Christmas celebration for the city's impoverished children. Reaction to the shocking fire sparked a massive five-day restoration mission that raised the village from ashes and turned it into a national story.
Daly and Paoletta collaborated on the book several years ago and will share insight about the miraculous mission. Order the book here.
For those of us who covered it as young reporters it became an indelible celebration of human spirit that brought out a crusade of pride, purpose and generosity from people all over the world. More than 100 men and women tirelessly worked around the clock in a restoration effort that normally would have taken weeks, or perhaps months. People donated thousands of dollars to construct a new building; masons, electricians, construction workers donated supplies and time and others donated food for the workers.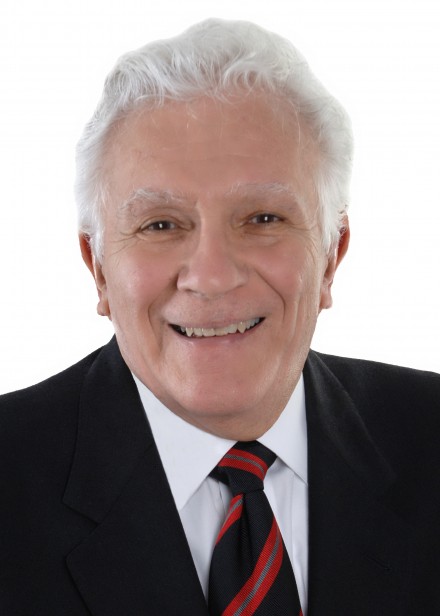 With the late community activist Marilyn Goldstone leading the way, toy companies rushed enough gifts to fill thousands of Santa's toy bags. Nearly 60,000 people visited the village in the days after its reopening. President Ronald Reagan proclaimed on national television, "Yes, Virginia, there is a Santa Claus." With Mayor Paoletta taking the call, the president phoned in for the reopening of Christmas Village.
Teaser from the book:
In a tired New England industrial city like Bridgeport, Conn., some kids got only one shot at Christmas–Christmas Village, a seasonal Santa's workshop tucked away in a city park and run by the Police Athletic League. In December 1982, just days before Christmas Village's scheduled opening, a twisted arsonist burned it to the ground, incinerating the modest gifts, the animated figures and, most importantly, dashing the hopes of some kids and their families for Christmas. A determined mayor would not let that be. The Miracle of Christmas Village is a story that President Ronald Reagan called "… just one of the most inspiring Christmas stories I've heard in years and years and years." America agreed.