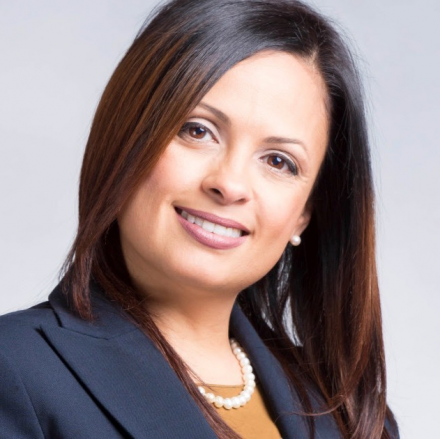 Former Bridgeport Health Director Maritza Bond is off to a healthy fundraising start in her exploratory quest to become Connecticut secretary of the state raising to date roughly $35,000, nearly half of what is needed to achieve a public grant from the Citizens Election Program of publicly funded races, money parceled out to candidates after the respective party conventions in May.
Incumbent Denise Merrill is not seeking reelection.
A crowded field is positioning to serve as the state's chief election official and proprietor of business filings.
Under the public finance program candidates raise small dollar amounts, limiting advocacy influence, to achieve a qualifying grant. A majority of the contributions must come from Connecticut residents.
In 2018, qualifying grants for secretary of the state were roughly $406,000 for the primary and $812,000 for the general election.
The program, run by the Connecticut State Elections Enforcement Commission, updates the qualifying grants each cycle, so the 2022 numbers will be adjusted soon.
Party primaries this state cycle take place in August.
News release from campaign:
Today, Maritza Bond announced that her exploratory campaign hit its goal for this quarter, raising approximately $30,000. Bond, who announced just weeks prior to the last filing period, is now at $35,500 overall. Earlier this month, with the spiking cases of COVID due to the Omicron variant, Bond canceled her next three fundraisers and moved everything online.

Since announcing her exploratory campaign, Bond, a New Haven native, has traversed the state, making the case to Democratic Town Committees and key community leaders and constituency groups that we need to consider putting up a candidate who has not only the right positions on key issues, but also can do the job once elected. Bond, who currently serves as the Director of Public Health in New Haven, is the only candidate in the field who has previously managed hundreds of employees and multi-million dollar budgets. Her campaign platform includes establishing early voting and no-excuse absentee ballot voting, making the office more community-oriented, forward facing, and proactive, and being a better partner for small businesses looking to open in Connecticut, and for those that are already here.

"First and foremost, I want to thank all of the donors and volunteers who supported my exploratory campaign over the past few months," Bond stated on Tuesday. "From the beginning, this exploratory campaign has been about building a grassroots coalition of people ready to challenge the status quo and buck traditional thinking. During my time working in public health, I've seen government work for people and I have seen it fail. And when I speak with residents of this state about the stagnation surrounding early voting, no-excuse absentee ballots, and more, I see an opportunity to bring to this office what I have brought to New Haven and Bridgeport as the Director of Public Health: an approach to government that prioritizes listening to the people it serves and giving a voice to those too often ignored. That's how you make government work."

"I am not a career politician, and I think that is my greatest strength. I am a problem-solver, a good listener, and a hard worker, and given the opportunity, I will show the residents of this state what a people-first approach to government can look like."

Maritza Bond currently serves as the Director of Public Health for the City of New Haven, where she leads the department's efforts to create a culture of health and wellness, focusing on addressing social determinants of health and health equity. These efforts include a commitment to strengthening public-private partnerships, finding ways to connect public health and clinical medicine, and implementing an outcome-driven approach to program and policy development.

Before joining the City of New Haven, Maritza was Director of Health and Social Services for the City of Bridgeport for four years. During her nearly two decades in the public health sector, Maritza has also worked in rural settings. Before arriving in Bridgeport, she was the Executive Director of the Eastern Area Health Education Center (EAHEC), Inc. In that role, Maritza worked to bring educators, health care professionals, and the community together, better coordinate the regional and state public health workforce, and ensure health care access to the underserved.

Maritza holds a master's degree in Public Health, with an MPA certificate in nonprofit management, from the University of Connecticut. She earned her bachelor's degree in Public Health from Southern Connecticut State University, specializing in health promotion.