Two years ago Democratic Town Chair Mario Testa made it a priority to mobilize all his delegates to the state party convention to support Ned Lamont for governor. Mario wanted to vote as a bloc and he thought Ned's moolah was the ticket to a winning race. Despite Mario's support, several city pols led by the city's state legislative delegation and former Democratic Town Chair John Stafstrom managed to keep the city close for Dannel Malloy as he croaked Ned throughout most of the state in a party primary. This year with an open U.S. Senate seat Mario has told his peeps you are free to do what you want. Okay says party Vice Chair Dottie Guman, the Mother Goose of the party, I'm supporting Susan Bysiewicz.

Mayor Bill Finch and Stafstrom are supporting Congressman Chris Murphy for the U.S. Senate seat being vacated by Joe Lieberman. Mario's being coy about his support. But given Mario's declaration to set his peeps free he'll probably spread around alliances as he selects delegates for the state party convention in May. Better to cover your ass.
Black Rock District Leader Danny Roach was among the first established city pols to pledge his support to Bysiewicz before Mario's declaration. Roach is hosting an event for SuBy Sunday evening at his home.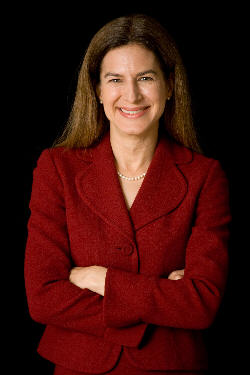 Guman and Roach both agree SuBy's presence in the state's largest city is one of the reasons they're supporting her. SuBy's the female version of Dick Blumenthal. She shows up to stuff large and small. Among some pols it's paying off. It appears a majority–but not overwhelming–of party regulars will support Murphy given the mayor's support and his lead in the polls. The latest Quinnipiac poll places Murphy a comfortable 12 points head of SuBy, but certainly not an overwhelming lead. SuBy earned her political chops waging primaries, first winning a State House seat and then shocking the party-endorsed Democrat for secretary of the state Ellen Scalletar in 1998 with blistering truth-stretching attack ads that earned SuBy the queen of mean moniker.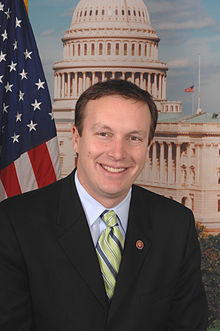 SuBy will try to do the same against Murphy. It's what she does. The Murphy camp will have no problem unloading on SuBy if they think she's edging too close for comfort such as reminding voters of her using her public office for fundraising gain and politically embarrassing misrepresentation of her legal qualifications to run for Connecticut attorney general. One thing about SuBy, she's relentless whether raising money or seeking political support.
Game on for the August primary.