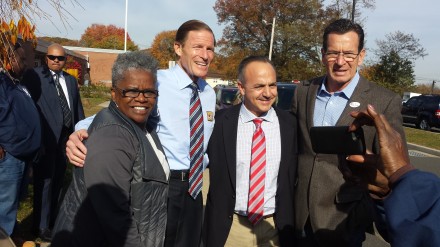 State Senate-elect Marilyn Moore never crafted her campaign as something potentially historic, she just went about her business putting in the retail work–lighting up phone lines and knocking on doors–so required in these types of elections when the biggest prize at the top of the ticket is governor. Last Tuesday she became the first black woman to win Connecticut's 22nd State Senate District, which makes the victory even more compelling because she got there knocking off an incumbent in a primary then defeating her Republican opponent handily in the general election in the split city-suburban district that covers all of Trumbull and portions of Bridgeport and Monroe.

In 1980, Margaret Morton, the transcending funeral home director from the city's East End, changed the face of city and state representation defeating in a Democratic primary party-entrenched State Senator Sal DePiano in the neighboring Bridgeport-centric 23rd State Senate District, becoming the first black woman to serve in the state's upper chamber.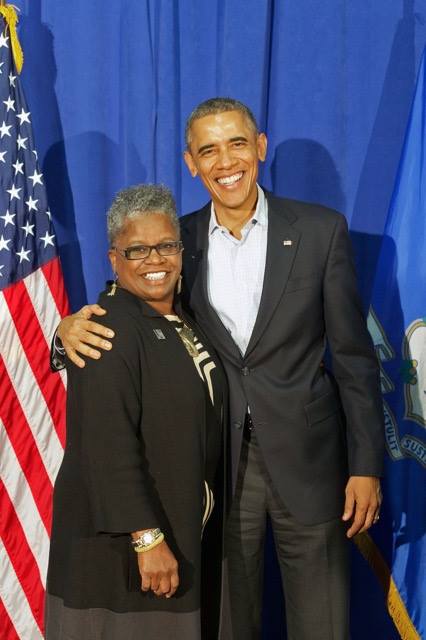 Moore entered the primary with a city message of reform against the political establishment supporting three-term incumbent Anthony Musto and a suburban message of bridge building on behalf of the three communities in the district. She stitched together coalitions that included anti-establishment pols, government reformers, activist members of the Connecticut Working Families Party and progressive groups led by her campaign strategist Tom Swan, executive director of the Connecticut Citizen Action Group.
Essentially her city primary message focused on the tin ear of the incumbent unresponsive to the voices of the people, particularly a proposed government reform bill, torpedoed by Musto, to close a loophole in state law preventing enforcement of the city charter's prohibition of city employees serving on the City Council.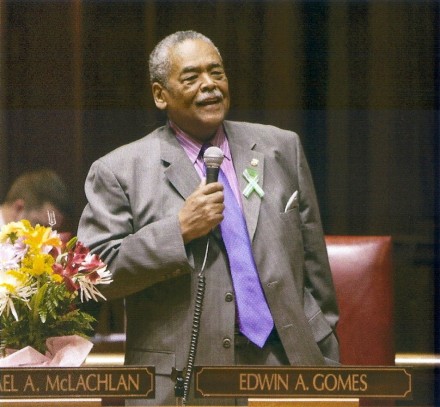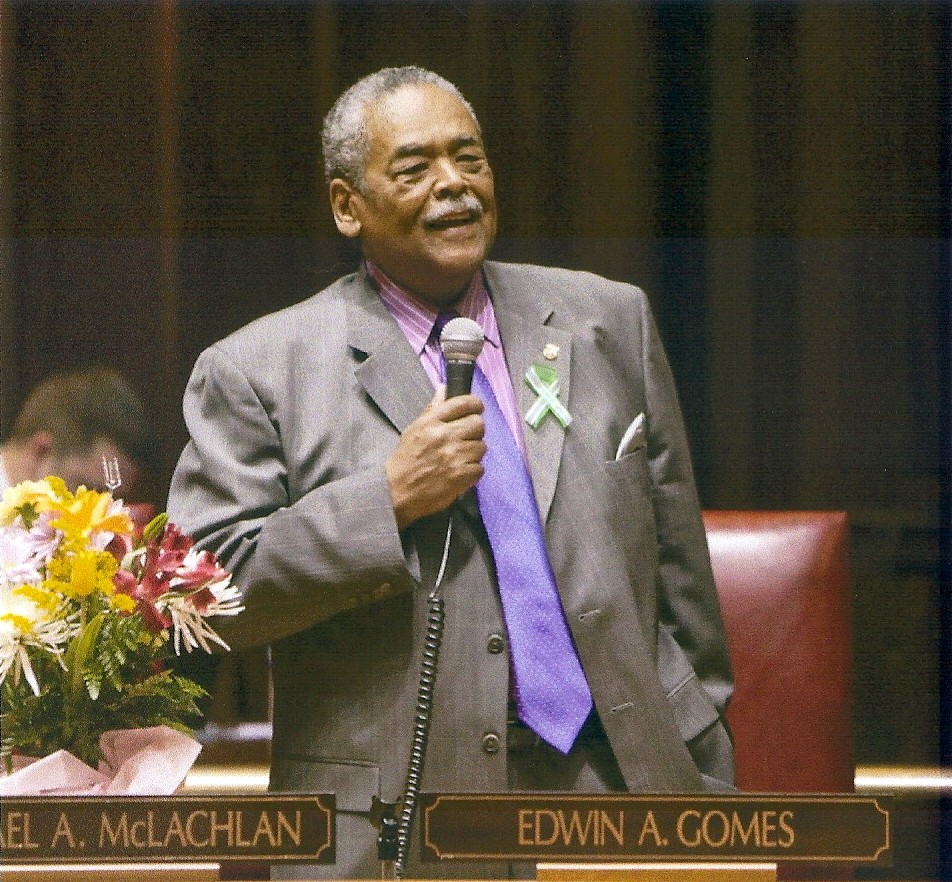 One of Moore's key allies, Ed Gomes was himself a former state senator from the city's Whiskey Hill area of the North End. In 2011, while he was in the hospital recovering from heart surgery, Hartford political powerhouses decided to carve a piece of Gomes' 23rd district, specifically the African American-rich Wilbur Cross precinct, into Musto's turf to rescue him from a tough general election. They had swiped Gomes' voter base. When he lost a three-way primary won by Andres Ayala in 2012, Wilbur Cross was in Musto's district.
Ed Gomes, an intense man of pride, vowed to get even. Careful what you wish for, political interlopers in Hartford. In a titillating reversal of political fortune it was the Wilbur Cross precinct that ultimately lanced Musto in the primary with Ed Gomes working day and night, with the help of other political operatives in the district to maul Musto at the polls. Overall Moore won the close primary by roughly 80 votes. Her Wilbur Cross plurality was roughly 300 votes, her largest precinct win.
The general election matched Moore against Trumbull Town Councilman Rick Costantini who was raised in the North End of Bridgeport. In a dramatic leap, Costantini political handlers tried to frame Moore as a party-entrenched pol aligned with the city's big bad Democratic machine. Instead of introducing Costantini to voters with a positive message focused on what he'd do as a state senator, his mail pieces drew a negative contrast. Big swing and a miss.
Meanwhile, Moore told a very personalized story about how she brought people together with the creation of the Witness Project that services needy women suffering from breast and cervical cancer. She illustrated her background as a bridge-building message to suburban voters. In campaigns winning is relative. There was no expectation given Republican Tom Foley's suburban advantage over incumbent Democrat Dan Malloy that Moore would win the suburbs outright. But could she crack 40 percent of the vote in Trumbull and Monroe? She did.
She accomplished that by personal phone calls to unaffiliated voters in the district. She enhanced her expected voter performance by five percent, according to Trumbull Democratic Town Chair Tom Kelly. Meanwhile, Moore ran up huge numbers in the Bridgeport portion of the district that includes the North End, West Side, Brooklawn and Black Rock, winning 76 percent of the city vote.
Blowout wins in four city precincts covered the suburban losses, including a 1000-vote plurality in Wilbur Cross School.
Later that night, at a victory celebration at Miss Thelma's Restaurant  Downtown, Ed Gomes, now 78 years old but still with some political spunk in the tank, leaned back in his seat, cracked that crocodile smile and savored the moment. "They took the district away from me but we took it back."
Ed Gomes had completed his revenge … in his old voter base … Wilbur Cross School.