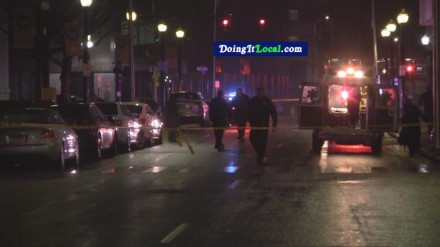 From Cedar Atanasio, CT Post:
A Stamford man in his 20s was shot dead across from McLevy Green in downtown Bridgeport early Thursday morning.
Police Chief Armando Perez said the man, who was not identified, was shot while walking to his white Mercedes on State Street.

"They had a party (and) something went wrong," Perez said. "The victim went out to his car (and) it appears that somebody either followed him or was waiting for him and ended up shooting him. They shot him twice."
Full story here.