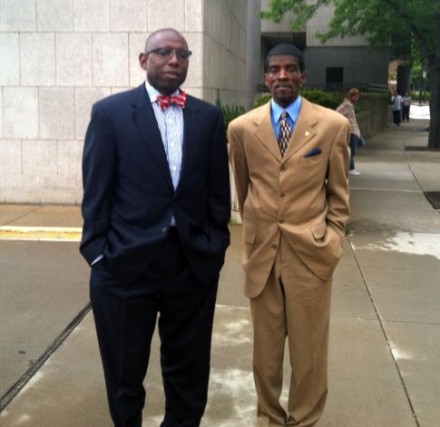 On the eve of the Hartford campaign finance trial of former State Senator Ernie Newton, Governor Dan Malloy Monday afternoon was issued a subpoena by Newton's lawyer Darnell Crosland, according to Bridgeport City Sheriff David Goodman who served the papers to the governor at his office in Hartford.

"I handed the paperwork to the governor personally," Goodman told OIB. A spokesman for the governor confirmed the governor was served.
OIB placed a call to Crosland Monday to shed light on his legal strategy for calling the governor. Crosland told the Associated Press he wants Malloy to testify about the cost of the state's prosecution of Newton, adding it's an expensive "witch hunt" taxpayers can't afford.
Sometimes witnesses are subpoenaed but never called to testify. And it's a big question if Malloy would even be required to appear. The state Attorney General's Office would likely weigh in on the governor's behalf.
The trial for Newton, the self-proclaimed Moses of his peeps, is scheduled to get underway Tuesday morning, Three Kings Day. Malloy will officially begin his second four-year term on Wednesday, also the start of the new session of the General Assembly.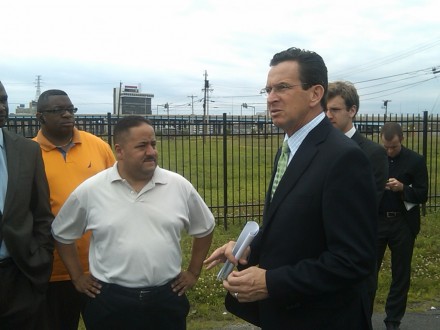 Not far away in Hartford, Newton will be on trial this week accused of falsifying $500 in campaign donations to trigger an $80,000 grant under the state's Citizens Election Program of publicly financed races. The state is not accusing Newton of using the money for personal gain. Newton's lawyer has characterized the charges as a witch hunt, arguing the state has charged Newton criminally for issues that are historically dealt with as a civil matter.
State prosecutors are expected to call witnesses who will claim they fabricated donations at the request of Newton for his 2012 run for State Senate. Newton denies their claims. Newton finished second to Andres Ayala in the Democratic primary. Malloy is expected to appoint Ayala commissioner of the State Department of Motor Vehicles this week.
Under Connecticut's campaign finance law for State Senate, candidates must raise $15,000 in donations between $5 and $100 to receive a larger pot of public money. The state asserts Newton manipulated the process to secure the public money for his campaign. The state is expected to put on its case for about three days. Crosland will then call several Bridgeport political figures to the stand to refute state charges.