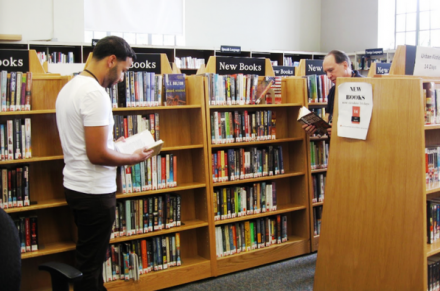 The Bridgeport Public Library Board of Directors, a self-appointing body, is accepting applications for board membership.

From Library Facebook page:
Any registered voter of the city Bridgeport, who has a high level of familiarity with the city's library system, may apply. Board members serve three years and may be reappointed by the full library Board or nominated by the Nominating Committee. The full board votes on recommendations of the Nominating Committee. Those recommendations are then sent to the City Council for approval.

Individuals who wish to work for the maintenance and growth of the library's collections and program of service shall be considered.

Applicants must be able to attend one or more monthly meeting on a regular basis. Letters of application should be sent to: Nominating Committee, c/o Sauda Baraka, Bridgeport Public Library, 925 Broad St. Bridgeport, CT 06604.