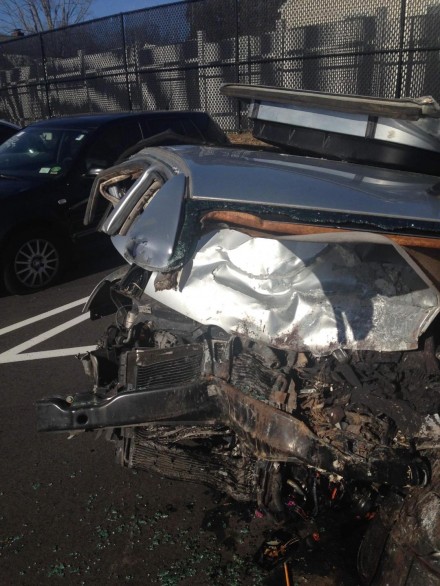 A lawsuit accuses Vazzy's Restaurant of overserving an intoxicated police officer whose wrong-way driving on Broadbridge Avenue in Stratford triggered a head-on collision in December 2017 that led to extensive injuries to a woman.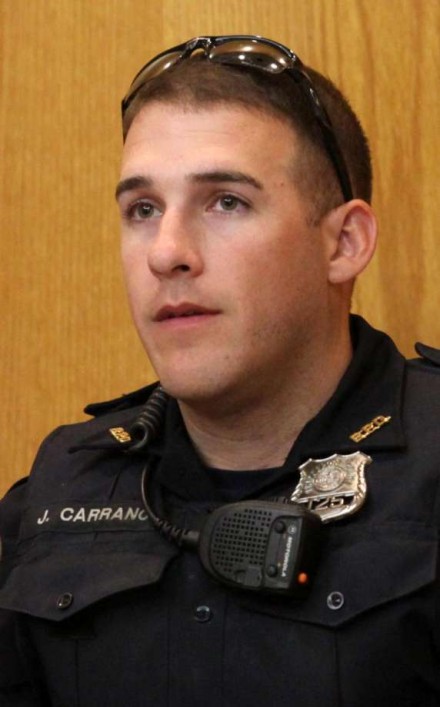 Bridgeport Police Officer John Carrano was charged last March with driving drunk, second degree assault with a motor vehicle and driving the wrong way. Carrano, then a member of the SWAT team, had been partying at Vazzy's restaurant on the Upper East Side with other city police officers prior to the accident. The driver of the struck vehicle, 19-year-old Elizabeth Bucci of Monroe, received the worst of the accident her vehicle totaled causing multiple bodily injuries requiring emergency surgery. Both Carrano and Bucci were transported to the hospital. Bucci is the granddaughter of former Mayor Tom Bucci.
Carrano remains on administrative duty while his court case is pending.
Police say Carrano's blood alcohol level was more than three times the legal limit.
A Stratford police officer arrived at the scene equipped with a body camera. A Bridgeport police officer who was with Carrano that night was also at the scene. That officer had a tense exchange with a Stratford cop. A Stratford police report reveals, in reference to the city officer, "The male kept trying to talk to this officer to where I had to tell him, 'get out of my face and to stand on the esplanade. I'm going to check on the victims.'"
More on the lawsuit by CT Post reporter Dan Tepfer:
A popular city restaurant is accused of contributing to a veteran Bridgeport cop allegedly driving drunk and crashing head-on into a young Monroe woman.

Employees of Vazzy's Pasta & Pizza, of Broadridge Avenue, continued to serve alcohol to Officer John Carrano even though he was visibly intoxicated, according to a lawsuit filed in Superior Court on behalf of the injured woman, Elizabeth Bucci.

The suit is filed under the state's Dram Shop Act, which states that a bar or restaurant that sells or gives alcohol to "an intoxicated person" may be held liable if the intoxicated person then causes injury to another.

"(Vazzy's) disregarded their own policies and procedures regarding service of alcohol to intoxicated persons by serving John Carrano when he displayed obvious signs and symptoms of intoxication," the lawsuit states.
Full story here.