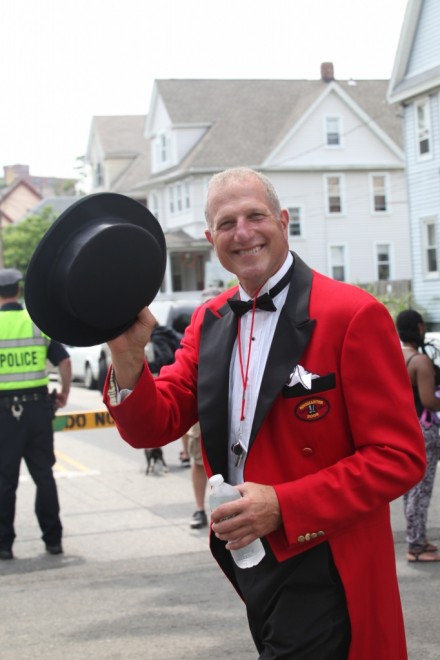 A key marker to become a viable statewide candidate is qualifying for Connecticut's Citizens Election Program of publicly financed races. The money will not be parceled out until after respective party conventions in May where candidates need 15 percent delegate support in lieu of petitioning directly onto the primary ballot via signatures. The campaign payday for governor is mighty, roughly $1.4 million for a primary and more than $6 million for the general election. Shelton Mayor Mark Lauretti who has deep roots in Bridgeport proclaims his Republican campaign has raised the necessary dough for a public grant for governor in 2018. Candidates must raise $250,000 in donations of $100 and less to trigger a grant.

His campaign issued this news release on Wednesday:
Last night at a fundraiser hosted by Naugatuck's Democratic Mayor Pete Hess, Shelton Mayor Mark Lauretti announced he had surpassed the $250,000 threshold in his race for the GOP nomination for Governor. In doing so, Lauretti becomes the fastest candidate from either party, who wasn't a sitting governor to reach the $250,000 threshold in the history of the CEP program.

In introducing Lauretti, Mayor Hess said that while some people may be surprised at his supporting Republican Lauretti, "Mark is a nonpartisan guy who works with Democrats and Republicans, and I think what we have to do in Connecticut is to get that message up to Hartford and elect someone who is bipartisan. Mark can work with both sides of the aisle and bring some common sense to Hartford. Out of all the candidates Mark has the best story to tell. Our motto for Naugatuck is 'we want to be like Shelton.' They have a low mil rate, economic development, tremendous job creation, and 9 years with no tax increases. I think Shelton should not only be a model for Naugatuck, it should also be a model for the state of Connecticut."

Lauretti thanked his host and the invited guests and said, "I couldn't think of a more appropriate place to take me over the top than the Naugatuck Valley, a place where people once made everything in America. We are going to need not only Republicans, but Unaffiliated and Democrat voters to be victorious in 2018. Having my good friend Pete as the host of this special night should send a message that our campaign is all about inclusion," added Lauretti.
Lauretti will have company in the public financing sweepstakes. Danbury Mayor Mark Boughton, Trumbull First Selectman Tim Herbst and Bridgeport resident David Walker, the former U.S. Comptroller General, are among the Republican candidates vying for public grants. The candidates say they will get there as well.
For the GOP, it looks like an August 2018 primary is on the horizon. Lauretti has a degree in zoology from Ohio University. That could come in handy in what is shaping up as a zooey 2018 campaign.