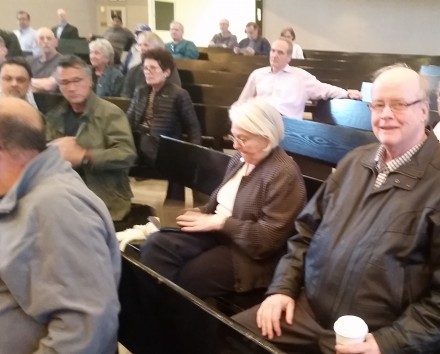 Former State Rep. Bob Keeley and zoning commissioner Anne Pappas Phillips will have a second shot at victory. Superior Court Judge Barbara Bellis on Tuesday sided in favor of a proposed agreement by parties to schedule a new Democratic primary in the North End 133rd District on Nov. 14 with a general election for the district Dec. 5 after ruling an irregularity involving an absentee ballot required a new vote. Keeley challenged the primary results after a previously uncounted absentee ballot found its way into a recount giving incumbent Jeanette Herron a 1-vote lead.

This means electors in the North End district will go to the polls on Nov. 7 solely to vote in the Board of Education election. District Democrats will vote once again in the primary a week later and then all district electors in the general election Dec. 5. All four Democrats who competed in the September 12 primary will do so again Nov. 14: Keeley and Anne Pappas Phillips versus party-endorsed Herron and Michael DeFilippo who was the top vote getter. The top two finishers Nov. 14 will face Republicans Michele Minutolo and Neville De la Rosa Dec. 5.
"Well there certainly were irregularities and that's why everyone is going to have a new primary," Bellis declared in court Tuesday.
The Town Clerk's Office is responsible for supervising the city's absentee ballot vote. An absentee ballot that was not counted on primary night found its way into the recount after Keeley and Herron were tied at 170 votes.
Bellis, long suspicious of the city's Democratic Party apparatus, directed a transcript of Town Clerk Don Clemons' testimony to state investigative officials for review. Deputy City Attorney John Bohannon asserted, however, in court that the absentee ballot in question was nothing more than a record-keeping error and involved no impropriety.
Bellis appointed attorney Max Medina, former chair of the Board of Education, to oversee the primary and general election in the district.
Attorney Ed Maley representing Herron and DeFilippo said his clients were victimized by missteps of elections officials.