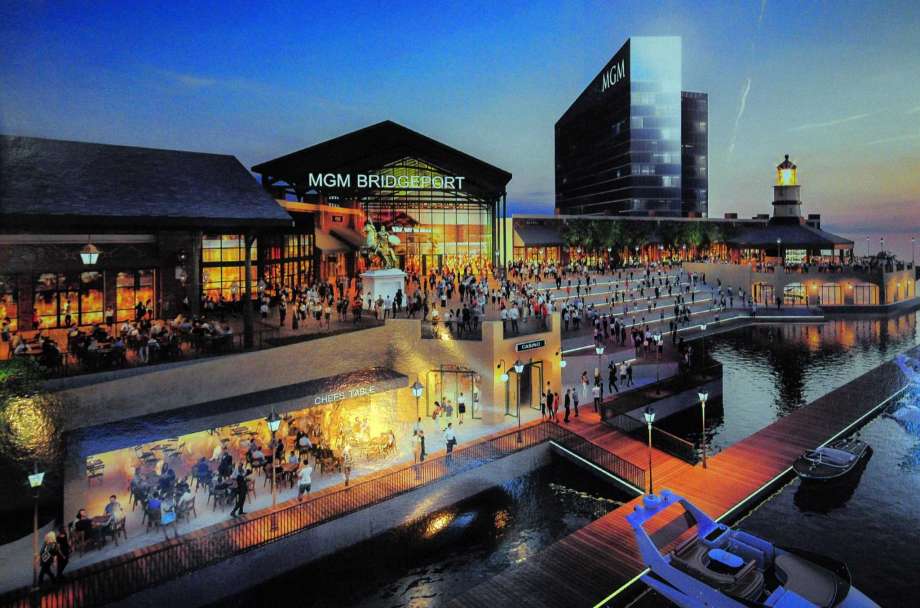 A years-away tribal casino planned for East Windsor to protect its Connecticut market share from MGM's $1 billion resort that opened in Springfield, Massachusetts in August was dealt a major setback this weekend by a federal judge who ruled that Connecticut's two tribal nations have no legal authority to compel the federal Department of the Interior to accept revisions to the state's monopoly gaming agreement. This comes as the state legislature prepares for a January session and another proposal by MGM for an open, competitive process to select a gaming operator for a destination in Bridgeport. Court decision here.

MGM last legislative session proposed a $675 million resort along the city's waterfront at the Steelpointe Harbor redevelopment area. The two tribal nations that operate Foxwoods and Mohegan Sun have a revenue-sharing agreement with the state in which Connecticut receives 25 percent of the slot take in exchange for granting exclusive gaming rights. MGM asserts its Bridgeport proposal would generate more revenues for the state than the tribes' current gaming monopoly.
Bridgeport State Rep. Chris Rosario is among several members of the city's legislative delegation advocating a resort destination for the city. MGM's proposal passed the State House last session but did not come up for a vote in the Senate. It will be renewed in January. Rosario noted that the timetable for an East Windsor location, even if on schedule, is years away and the judge's decision only places the proposal in peril. The tribes have not broken ground while the issue plays out in federal court.
Statement from MGM:
"Connecticut residents are best served by the state spending less time in court and more time on real opportunities to maximize economic development and job creation. That's why each passing month makes it more obvious that the most productive path forward for Connecticut is to pass legislation calling for competitive bids on any new commercial casino in the state, and to get started on that process."
More on this from CT Mirror reporter Mark Pazniokas:
A federal judge dealt a significant blow over the weekend to the ability of the Mashantucket Pequot and Mohegan tribal nations to jointly build a casino in East Windsor that would compete with MGM Resorts' new casino in nearby Springfield.

In a 58-page decision filed Saturday, Judge Rudolph Contreras of the U.S. District Court of the District of Columbia ruled that Connecticut and the Mashantucket Pequots have no legal standing to compel Department of the Interior Secretary Ryan Zinke to accept revisions to the state's existing gambling agreement with the tribe.

Connecticut's authorization of the East Windsor casino in 2017 was contingent on Interior accepting the revisions as a means to guarantee the new project would not jeopardize the state's current revenue sharing deal with the two tribal casinos, Foxwoods and Mohegan Sun. Without Zinke's approval, the East Windsor project is blocked indefinitely.
Full story here.