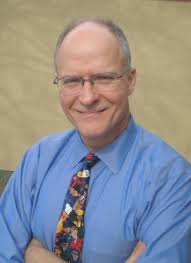 Update: Judge Bellis' written ruling here.
A state judge Friday afternoon ruled in favor of Bridgeport resident and retired Superior Court Judge Carmen Lopez who asserted in a lawsuit that Superintendent of Schools Paul Vallas lacked the proper legal qualifications to serve. The city will appeal the decision. Vallas told the CT Mirror, "Nothing changes. It's not like the decision results in any immediate action. We are going to appeal." From the CT Post:
During his short time at the helm of Bridgeport's failing education system, Superintendent Paul Vallas was both hailed as savior and demonized as an arrogant, inflexible dictator.


Now school's out for summer–and for Vallas.

In a decision expected to rock the city's education system, a Superior Court judge Friday ordered Superintendent of Schools Paul Vallas removed from his job.

"This could be disastrous for our education system," said Thomas Mulligan, a city Board of Education member and local lawyer. "If Superintendent Vallas is unable to continue serving, this will mean Bridgeport will have gone through four superintendents in a three-year period–John Ramos, Vallas, the interim superintendent who replaces Vallas and a permanent superintendent."
Read more here.