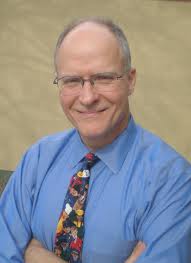 Superintendent of Schools Paul Vallas seems to be everywhere these days presenting school reforms, sharing his vision for education, meeting with parents, students, teachers and business interests. More than 200 community stakeholders attended a presentation Thursday at Central High School. Vallas, early on at least, is showing he knows the value of communications. Plenty of professional educators are smart, but don't know how to leverage community outreach to sell reforms. Maybe that's because Vallas isn't a professional educator.

Vallas managed to steer through the thorny education and political interests in Chicago, Philadelphia and New Orleans before Connecticut Education Commissioner Stefan Pryor recruited him for the Bridgeport job. You come out of those cities whole and you have a darn good chance of navigating the prickly world of Bridgeport politics. When it comes to urban politics we're not talking about a tenderfoot here. Vallas is a guy who nearly became governor of Illinois in 2001, narrowly losing a Democratic primary to Rod Blagojevich who went on to become governor and then was kicked out of office for trying to sell Barack Obama's Senate seat. As Vallas was working over his first proposed school budget and preparing to address folks at Central High School, Blago, in fact, was reporting to a joint in Colorado for the start of his 14-year sentence.
Vallas likes to come in, fix stuff and then move on. He'll probably be part of the city scenery for at least a couple of years, working with either an appointed or elected school board depending on what voters decide in November regarding a charter revision question. Meanwhile we await to hear from the Connecticut Supreme Court that ruled the state's takeover of city schools illegal but didn't seem to think omitting a date for a special election would cause legal chaos. Judges, lawyers; aargh!
Mayor Bill Finch is putting his prestige on the line to persuade city voters to approve a mayoral-appointed school board. And judging by the public opinion of parents so far it may very well be that parents could become Finch's strongest asset in selling an appointed body.
Don't be surprised if parents are recruited to actively work the phone lines and urge voters on election day to approve an appointed board. Opposition forces, supportive of an elected body, will proclaim, "Just vote no."
Either way Vallas seems like he can get stuff done.