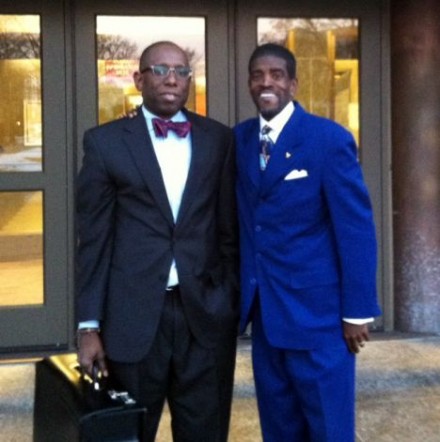 A state judge is expected to decide in late March whether to dismiss charges of campaign finance fraud against former State Senator Ernie Newton or schedule a trial date in defense of accusations he falsified $500 in contributions to trigger an $80,000 grant from the Citizens Election Program of publicly financed campaigns for his State Senate bid in 2012. If the judge dismisses the state's case Newton will be back in play to seek office for this upcoming state cycle. If the trial goes forward it will likely place him on the sidelines. The court hearing on Thursday provides some insight into how Newton's lawyer will attack the state's case if the trial takes place.

Newton's lawyer Darnell Crosland claims state investigators misrepresented the facts in an effort to target Newton who was forced from office in 2005 following federal corruption charges. The state is not accusing Newton of using public funds for personal gain. It charges he manipulated five donors to represent they made contributions without providing the money that helped the campaign qualify for the state grant to finance the race. Crosland on Thursday placed several Newton campaign workers on the stand.
From CT Post scribe Mike Mayko:
For nearly four hours Thursday, Alexander heard testimony from Newton campaign workers and supporters who testified their candidate was not present when the mysterious contributions appeared.

The Rev. Mary McBride-Lee, pastor of El Shaddai Church of God in Christ and a member of Bridgeport's City Council; Charles Coviello, a longtime Newton supporter; and Loretta Williams, Newton's campaign treasurer, all testified that Newton walked out of a rally frustrated after learning that he had fallen just $500 short in donations.
More here.