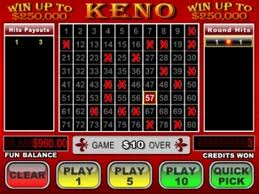 Is this a step toward expanded gambling in Connecticut? From Ken Dixon, CT Post:
Keno, the fast-moving video gambling game that's ubiquitous in New York, Massachusetts and Rhode Island bars, has suddenly become a big part of the effort to balance the new $40 billion state budget.


With the state Legislature's adjournment date less than a week away, Keno is being pursued by majority Democrats and Gov. Dannel P. Malloy as a way to generate about $28 million a year in new revenue for the cash-strapped state.

Malloy this week got in touch with Mashantucket Pequot and Mohegan tribal leaders to float the idea, which would require a deal, most likely giving the two casinos a monetary settlement.
Read more here.